Today in this article, I am going to share with you, Beautiful Simple Mehendi Designs for Beginners and I am Know that, You are Like these Simple and Easy Mehndi Designs for Kids, Front Hands, Left Hand, Leg, Arabic Mehndi Design. Because I manually choose these Beautiful Mehndi Designs Very Easy and Simple for Beginners.
Mehndi is an Art, We can See on Hands, Legs and Body. Where Decorative and Creative Mehndi Designs is created from a paste of Mehendi also known as the name of Cone in market. Also in different languages, It is called as the different Names like Henna in Arabic(حِنَّاء), Mehndi in Hindi and Mailanchi (Malayalam: മൈലാഞ്ചി). But the most popular name is Henna and Mehndi these two names, We listen always.
Mehndi name is Come from the Sanskrit word called mendhikā. And other is Henna, Which is Arabic but this Mehandi Design dye is prepared from a Plant called Lawsonia inermis, And this known as Hina, the Henna Tree.
In India, Women usually very Fashionable about Mehndi Designs in daily life. But it has become very popular and different on Festivals, Such as in Hindu on Karva Chauth, Diwali, Bhai Dooj and Durga Pooja. And in Muslims like Eid also on other Festivals all over the World. Mehndi as the tradition is applied Mehendi Design during Bride, Hindu weddings on Hand of Dulhan and Muslim weddings.
These are Easy & Simple Mehndi Designs :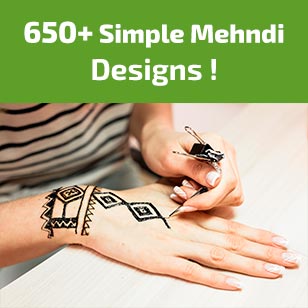 Before We start to look Simple Mehandi Design step by step, You need to know that, If You want to Save any Mehandi Design from below collection then click on right Corner button on Mehndi Designs Images for Store.
1. Arabic Mehndi Design
Easy Arabic Mehndi Design is one of the most liked art of Mehandi. It is very hard to draw on hand because it is very complicated. But Looks Beautiful due to their thin lines of art in Arebian Mehendi Design. Also this Mehendi Design is most Beautiful to look, All over the world's most used Mehendi Design category is Arabic Mehandi Design.
This art of Mehendi Design is also used by bride on weddings. So below is our Simple Arabic Mehndi Designs with some most used Easy Design of Mehandi with Front Hand Arabic Mehndi Design.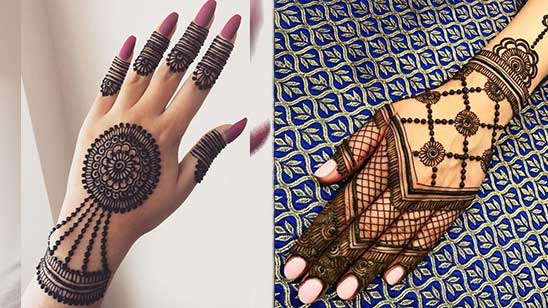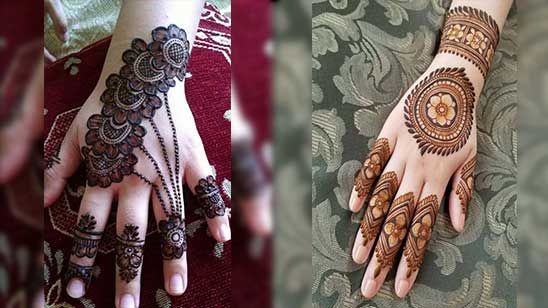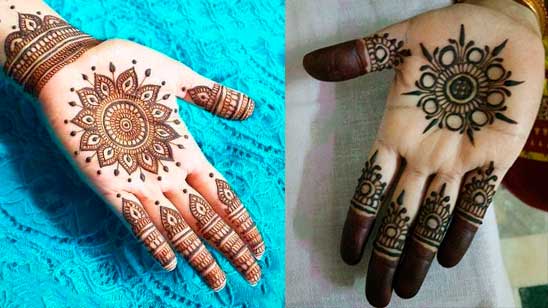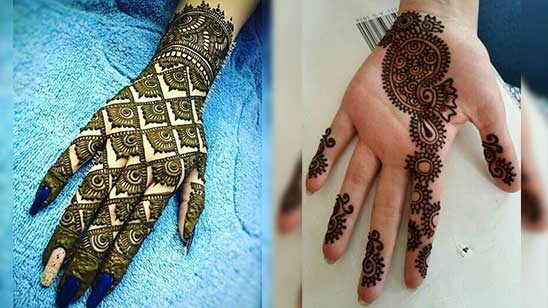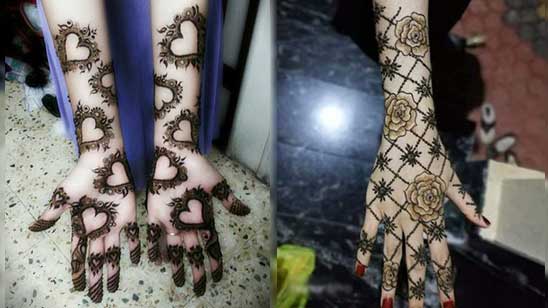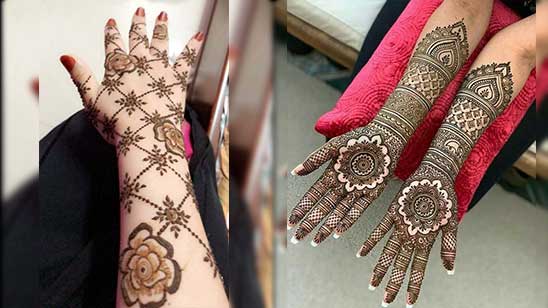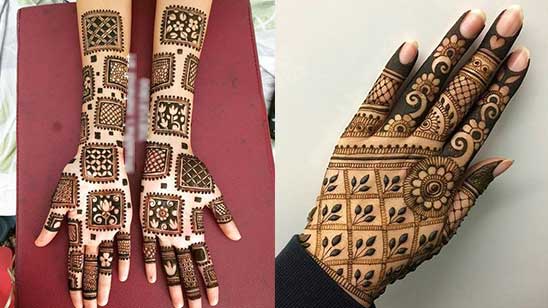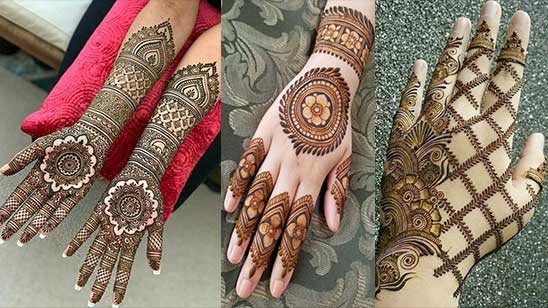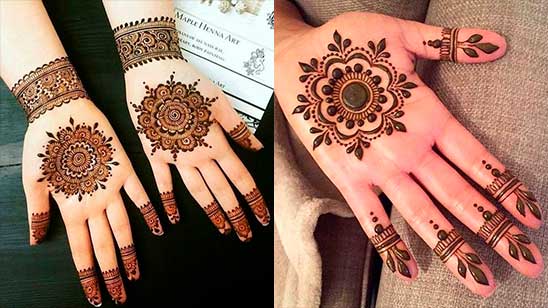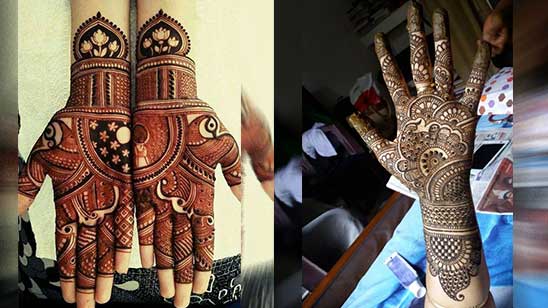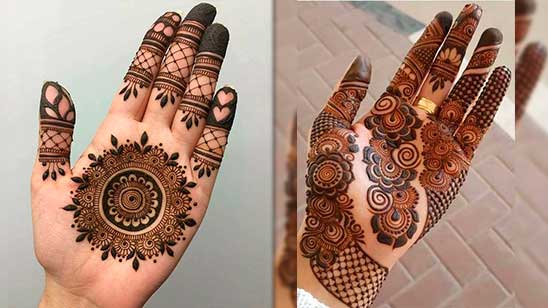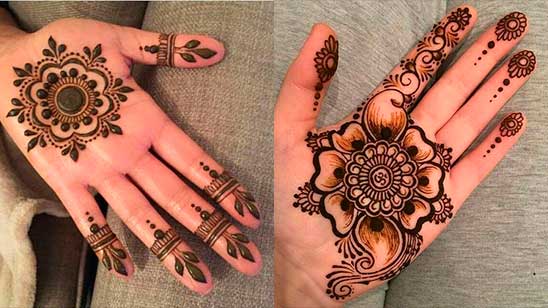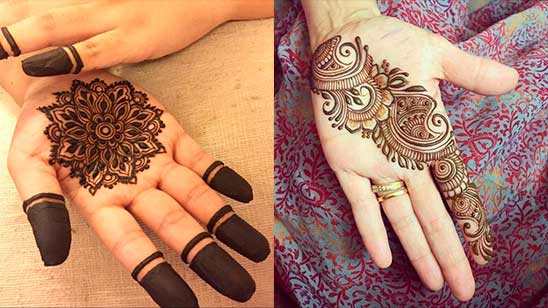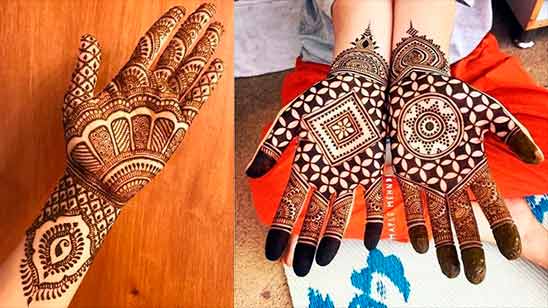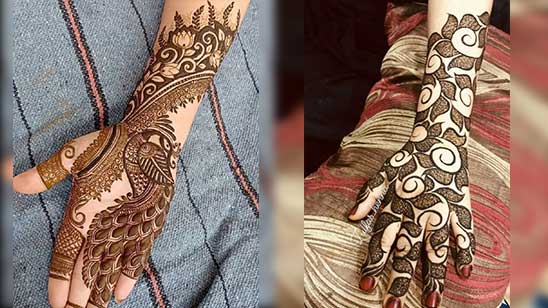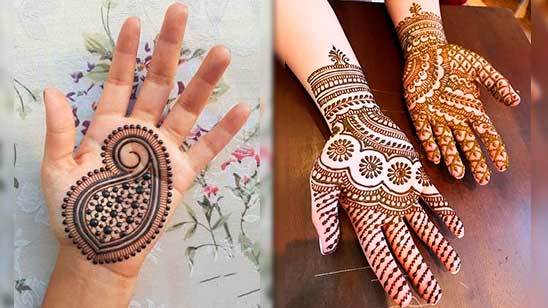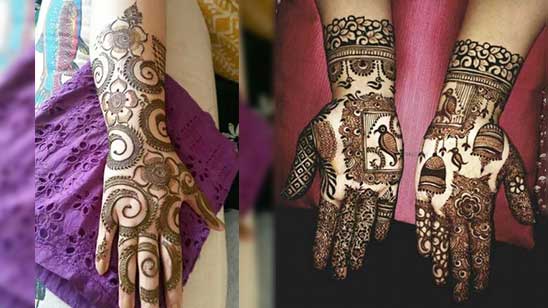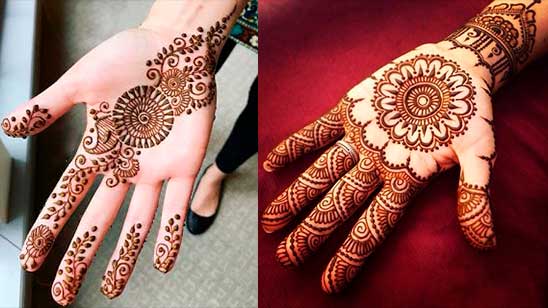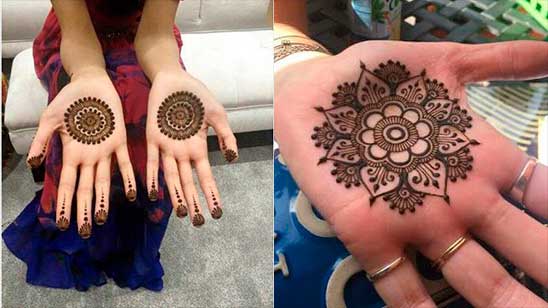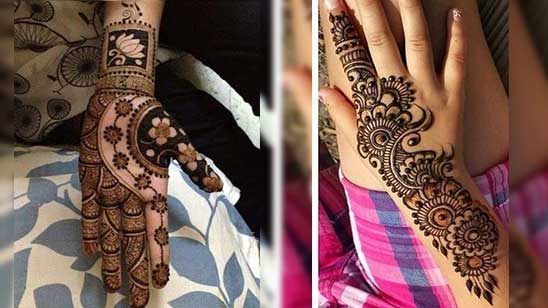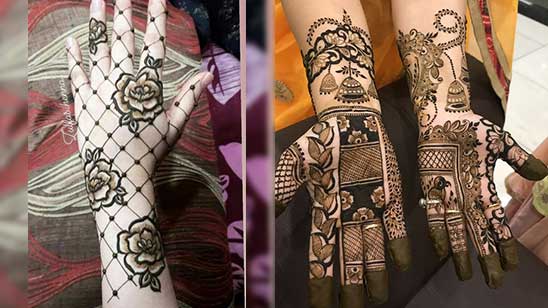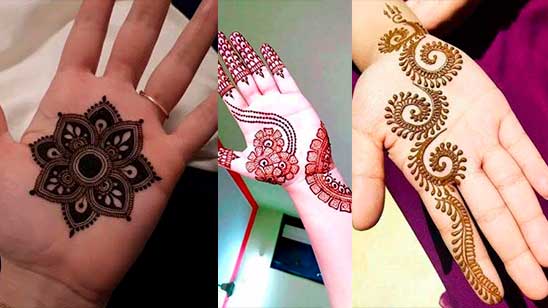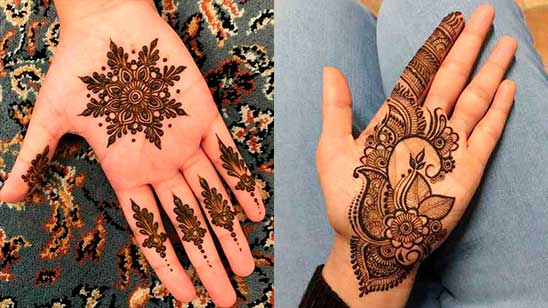 2. Front Hand Mehndi Design
If you are not like Mehndi Design on both sides of hand and looking for Simple Front Hand Mehndi Design then it is for you. I am found some Front Hand Mehandi Design Images that definitely liked by you. So these all are the Simple Front Hand Mehendi Design.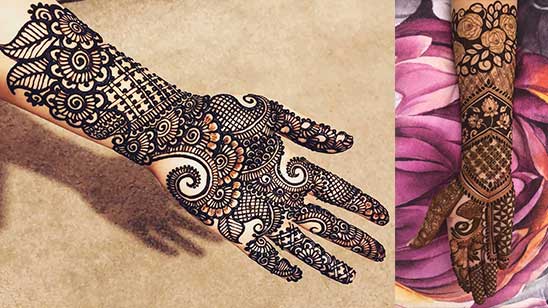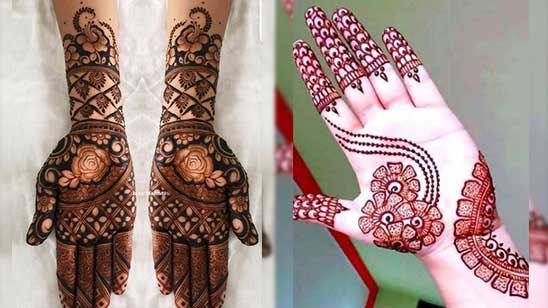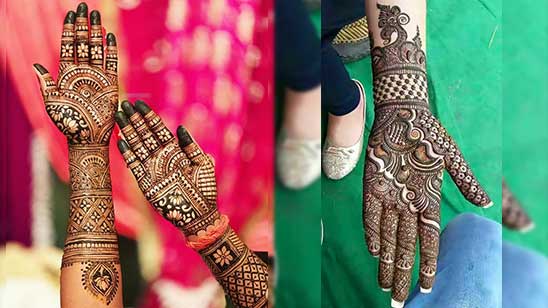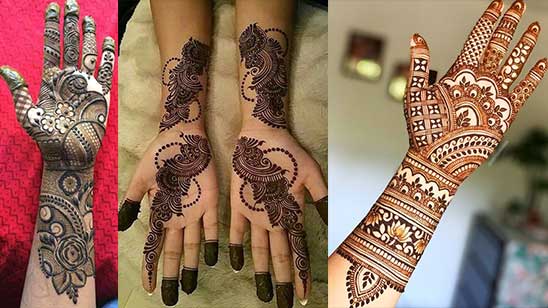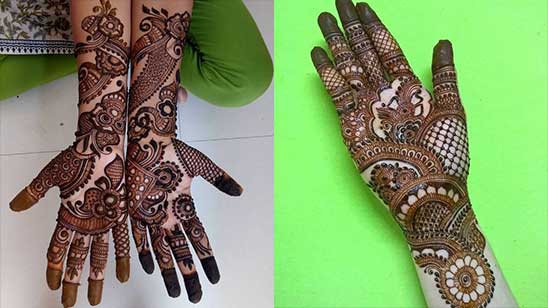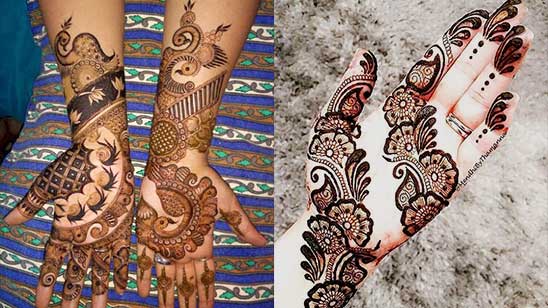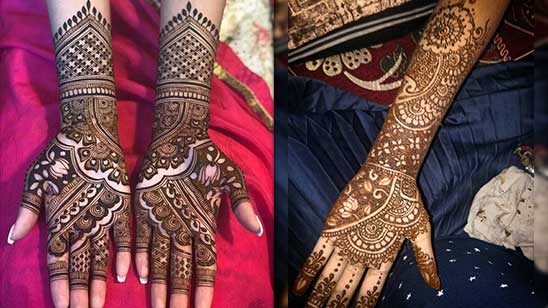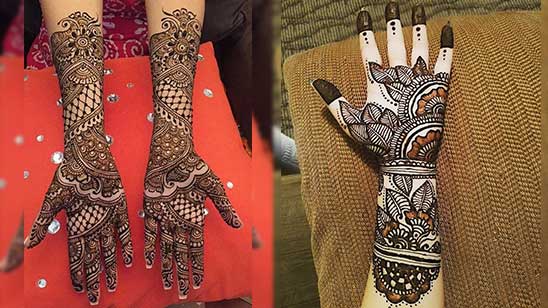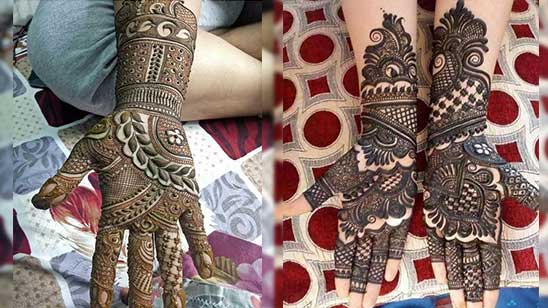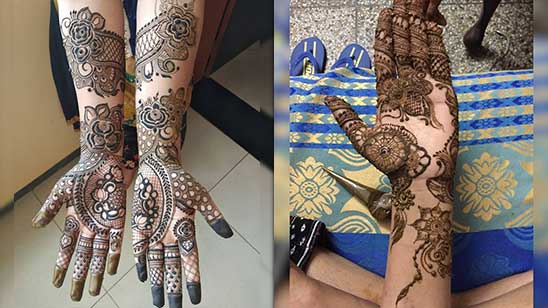 3. Full Hand Mehndi Design
This is also the type and choice depending on us, Where someone like Front Hand Mehndi. And on previous heading, We talked on it. But in Full Hand Mehndi Design, Our Hand is fully covered by Mehendi. This is also looks very beautiful and Full Hand Mehandi Design is used on wedding, Other festivals. Also I have some these Simple Full Hand Mehendi Design.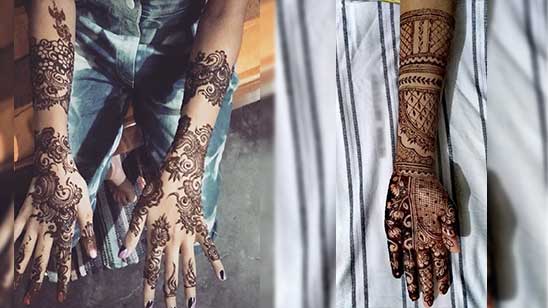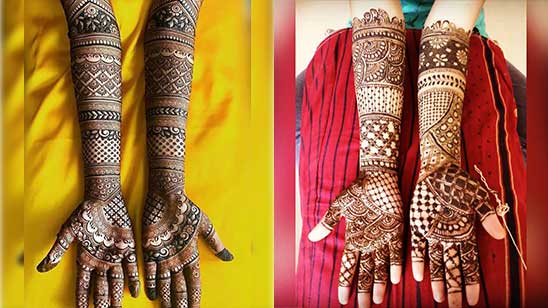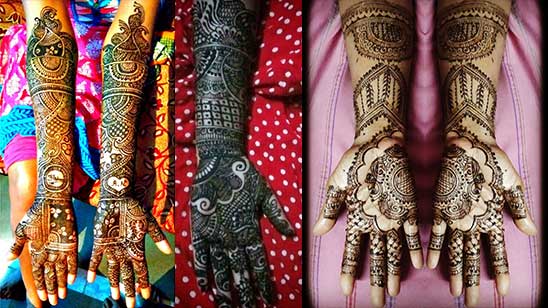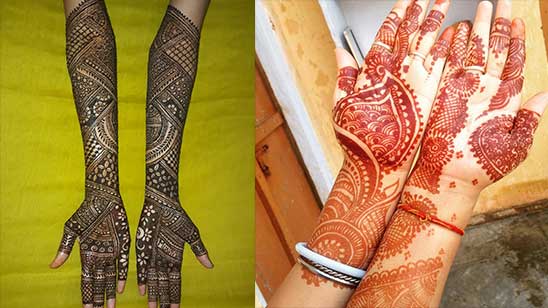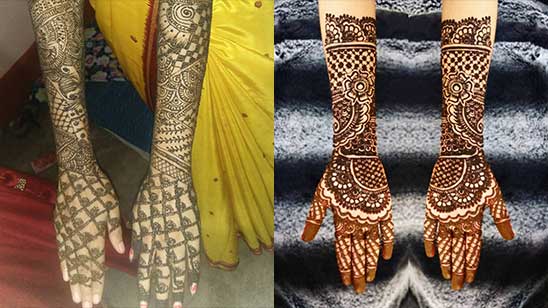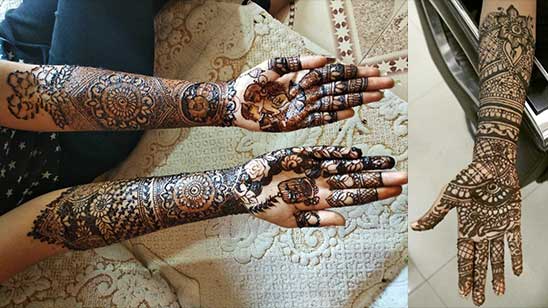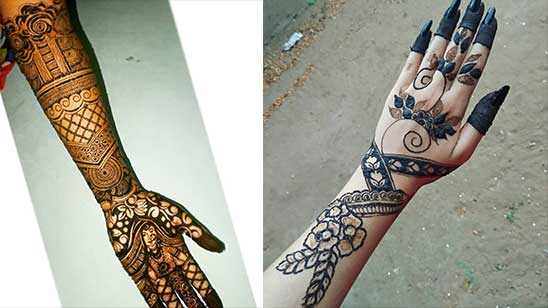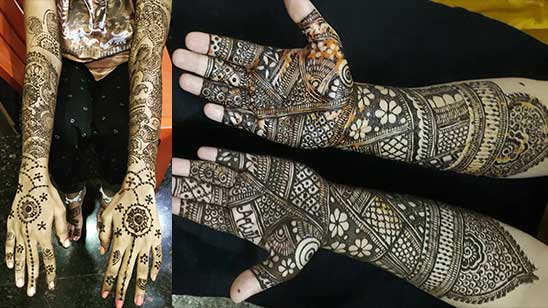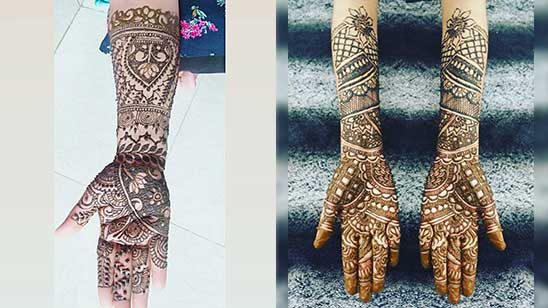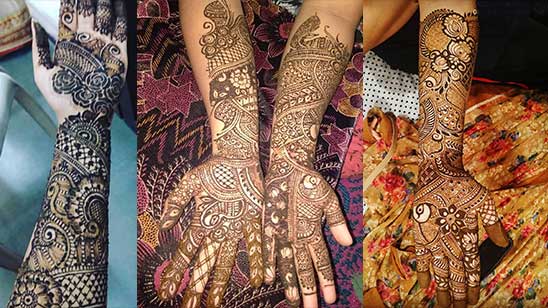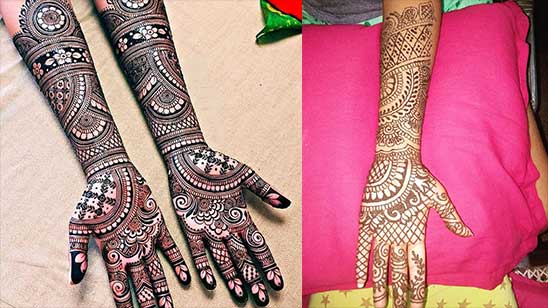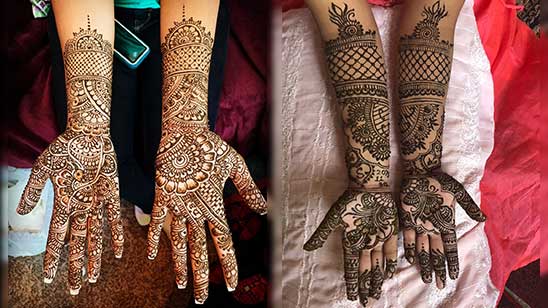 4. Leg Mehndi Design
Foot and Feet Mehndi Design is second choice after Hand Mehndi Design of Women. So I am going to share with you some good looking Leg Mehndi Design for You. These all below Foot Mehendi Design is Simple and Easy to Make on Leg. Above We are view all types of Mehandi Design then How We can forget about the Leg Mehendi Design.
So below is all of the Images of Easy Foot Mehndi Design also you can Save any Image of the Simple Leg Mehndi Design.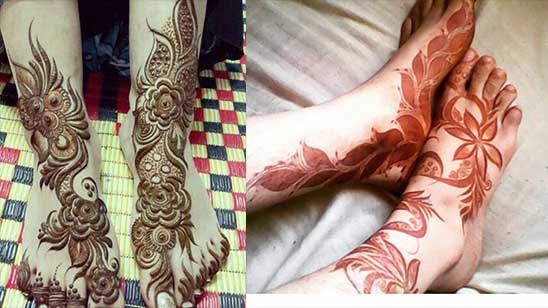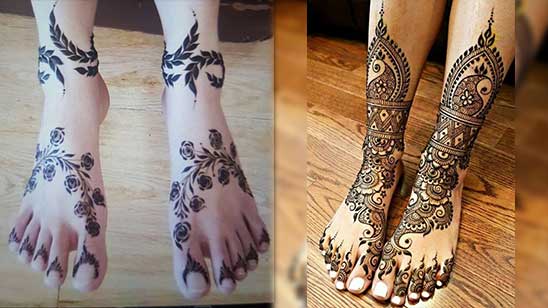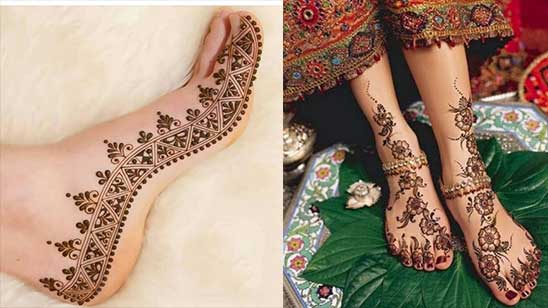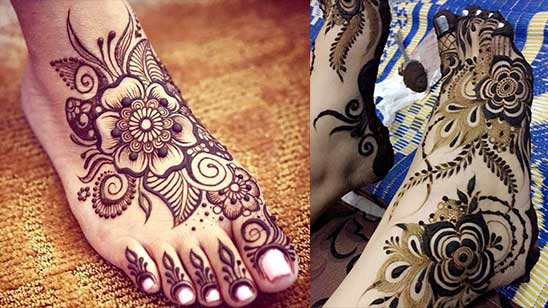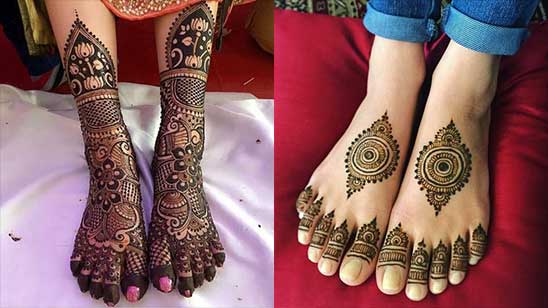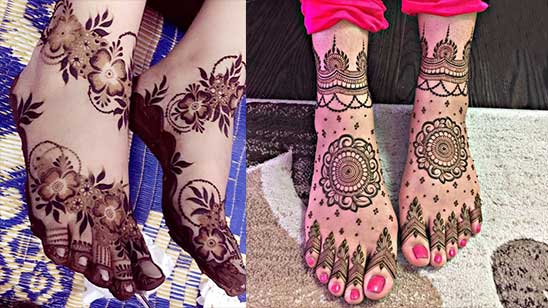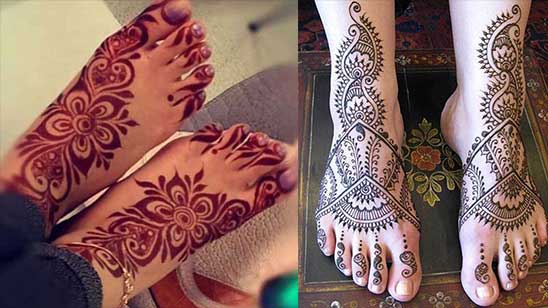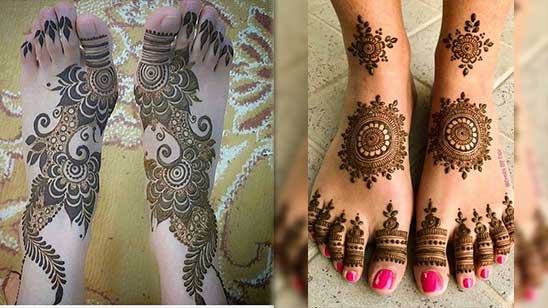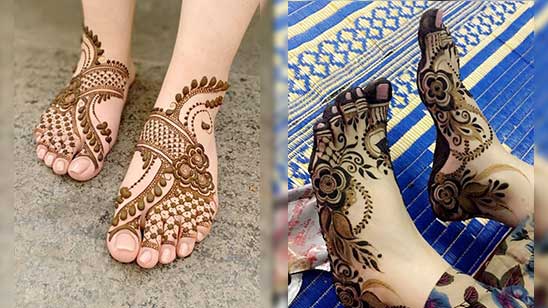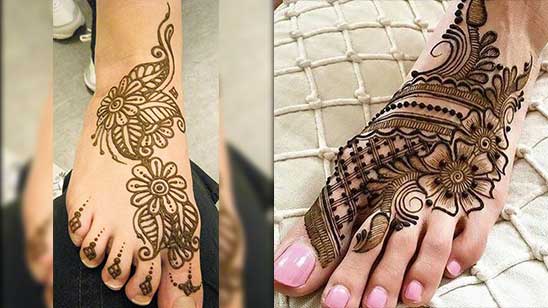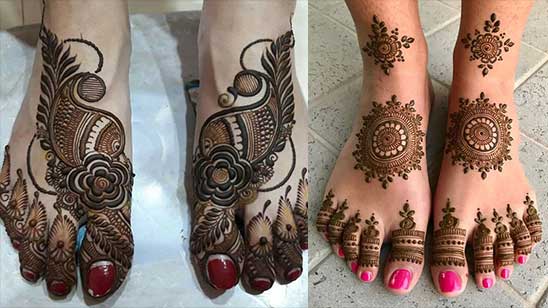 5. Finger Mehndi Design
If you are looking for only Finger Mehndi Design then You are on the right place. Because I am find some best and very beautiful Design of Mehandi for Finger. It is gorgeous Finger Mehendi Design for You. Also You can Save those below Simple Mehndi Design of Finger by clicking on the right button of Store on Image of Finger Designs.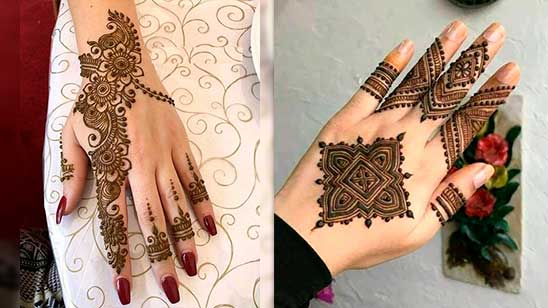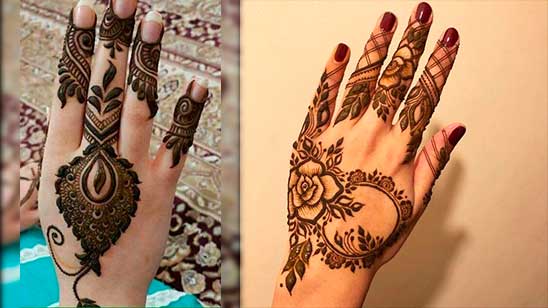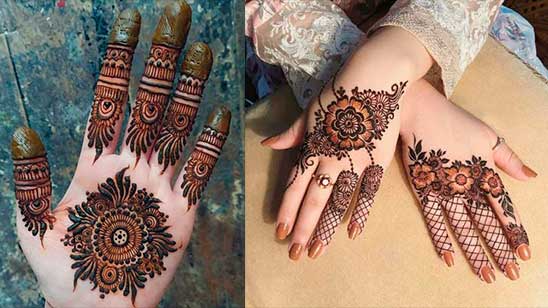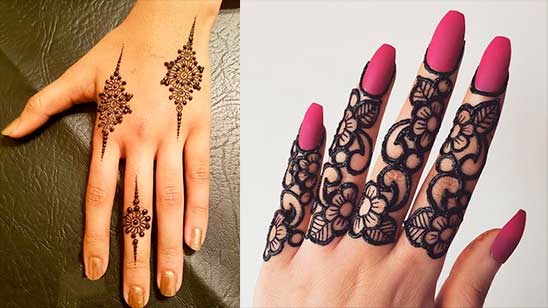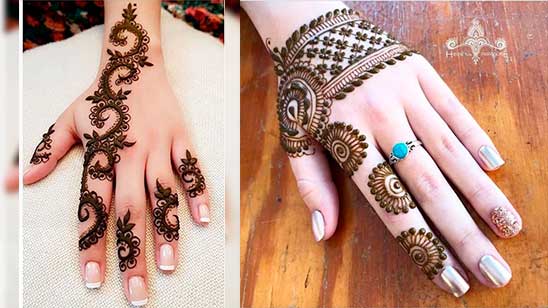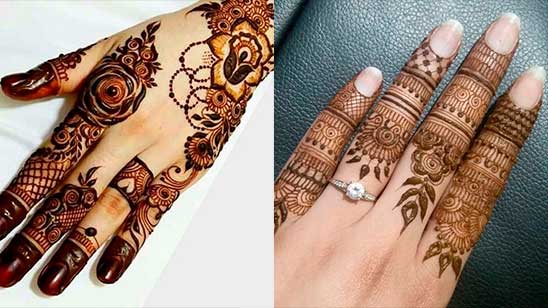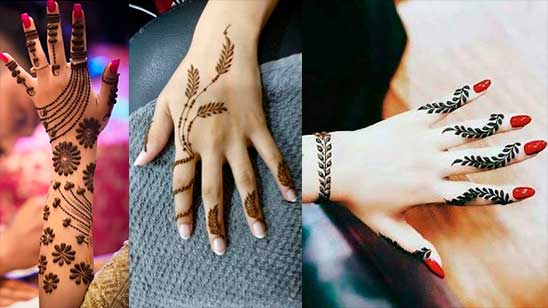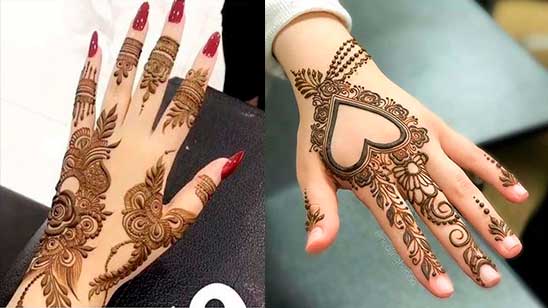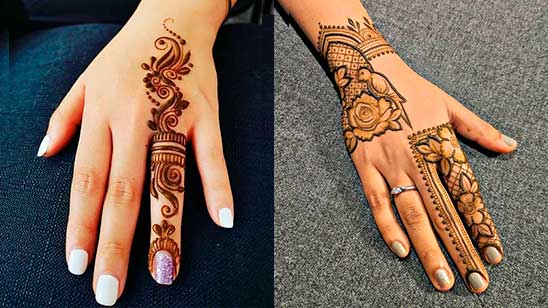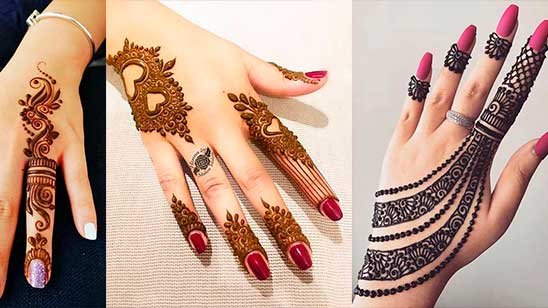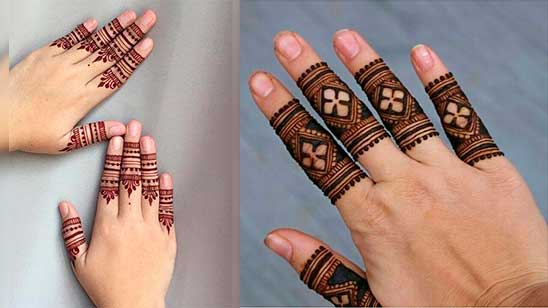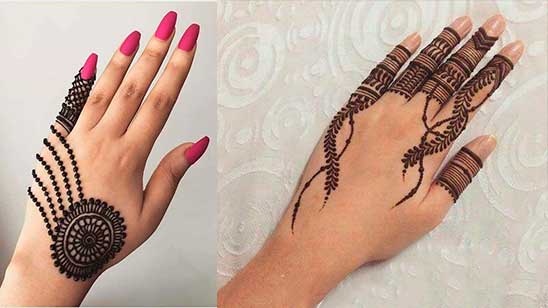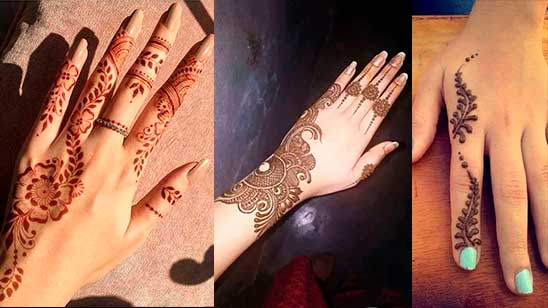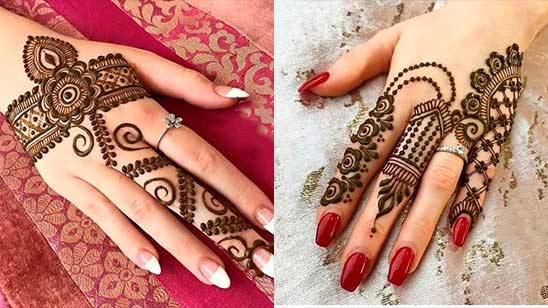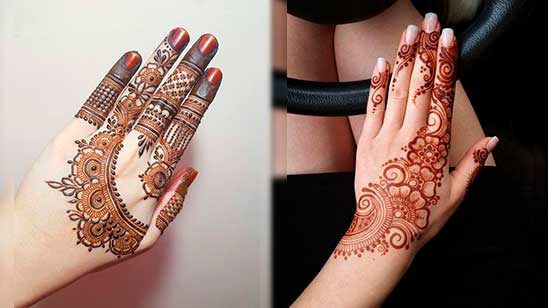 6. Back Hand Mehndi Design
Are you like only Back Hand Mehndi Design, Where front hand without Mehndi Design. This Back Hand Mehandi Design also look very Beautiful. And below is some few Simple Back Hand Mehendi Design. That I am finding for all of You.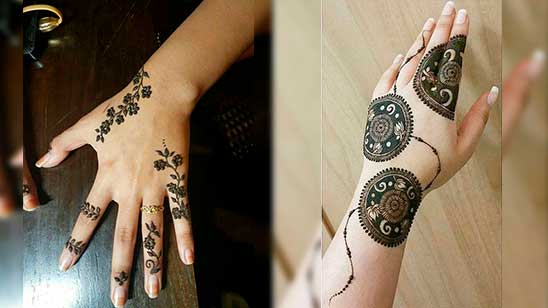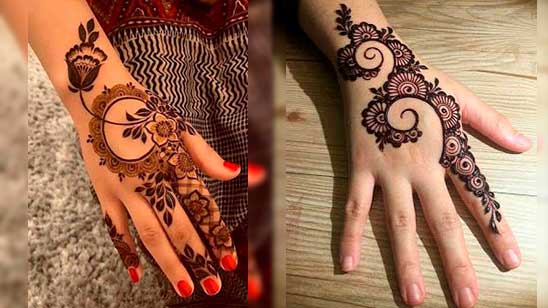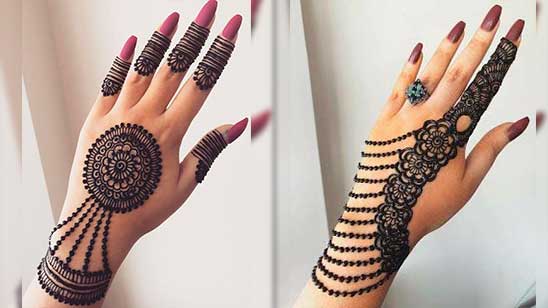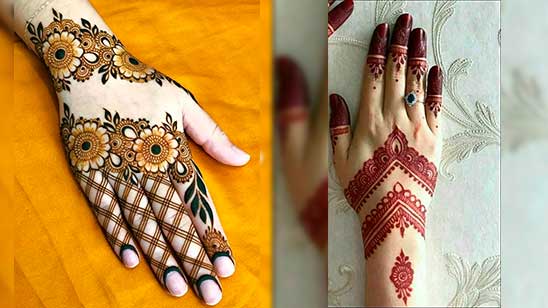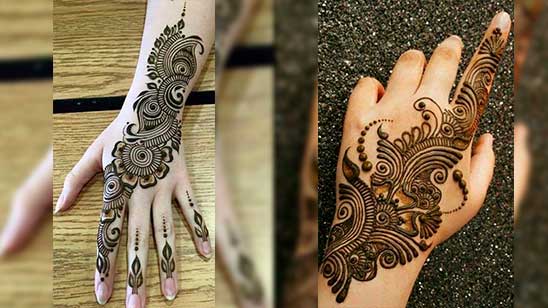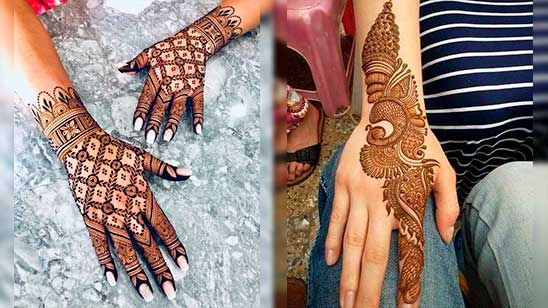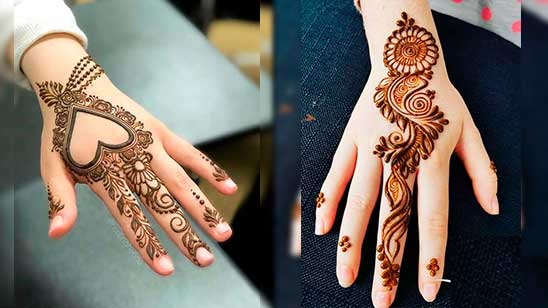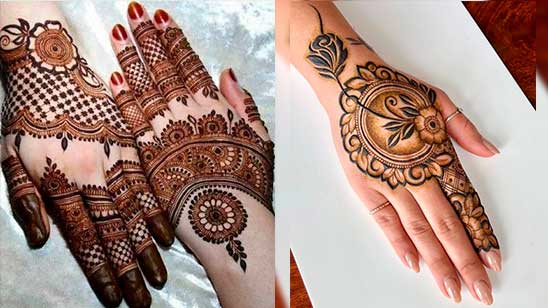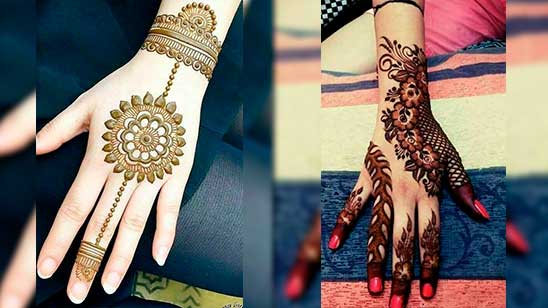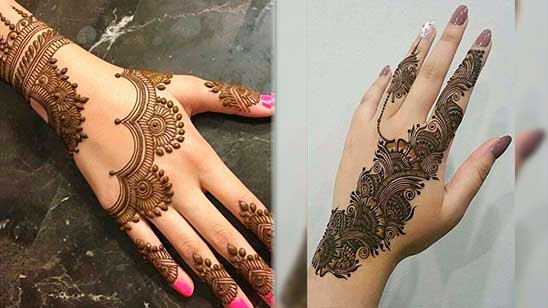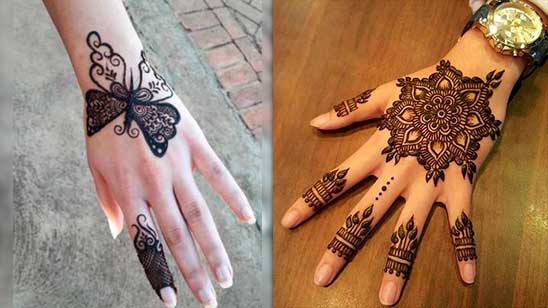 7. Flower Mehndi Design
Making of Beautiful Flowers on Hand by the art of Mehndi Design is known as the name of Flower Mehndi Design. It is also a type and category in Mehndi Designs. Many people like simple and easy Flower Mehndi Design. Because it looks beautiful on any women hand.
So I am going to share with you, Easy Flower Mehndi Design that is made with Flowers. And I know that you can also like these all Simple Flower Mehndi Design.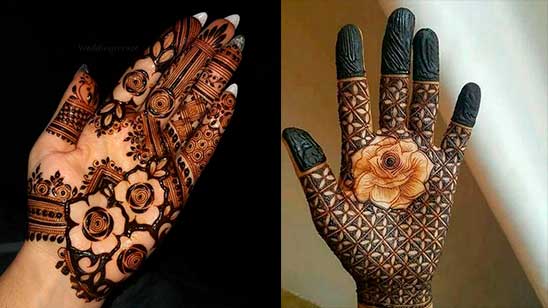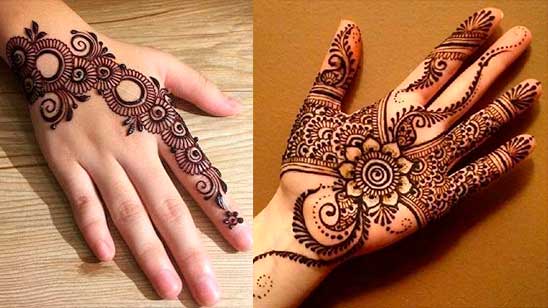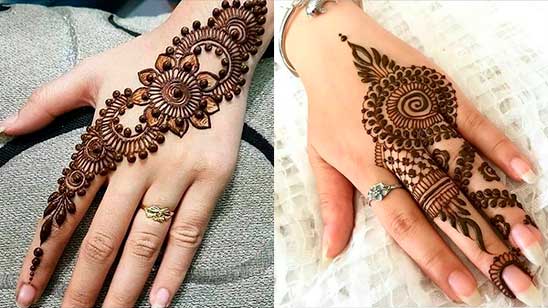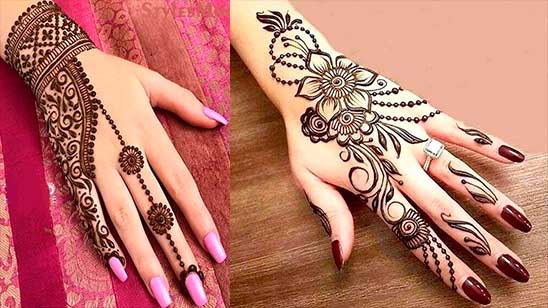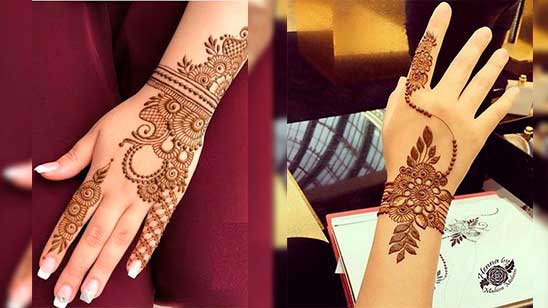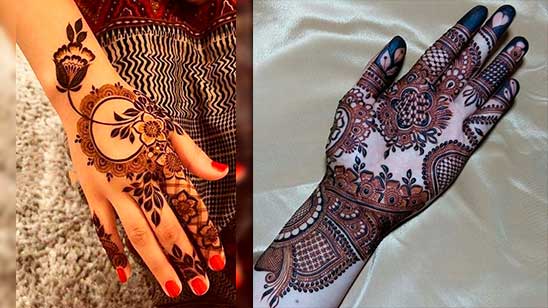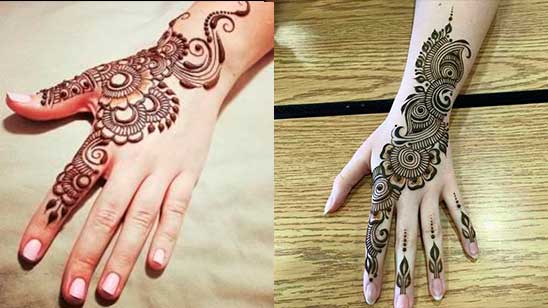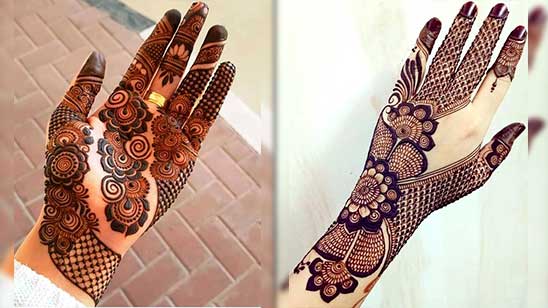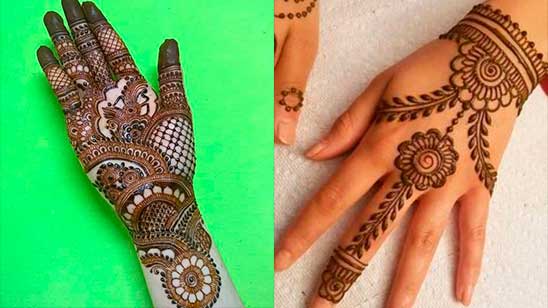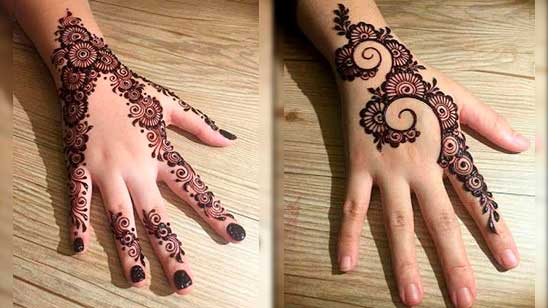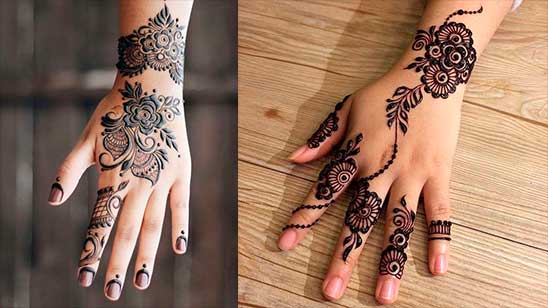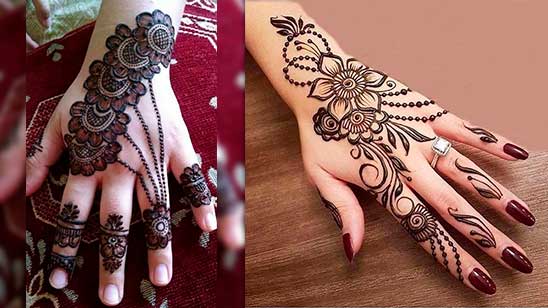 8. Kids Mehndi Design
On small Hands all Mehndi Design is not fit. Then We have some Easy Children Mehndi Design that is Very Simple Kids Mehndi Design. Also if You are trying to make Mehndi Design on Kid Hand then these all below Kid Mehendi Design You can try. Also these all Kid Mehandi Design is Simple and Easy.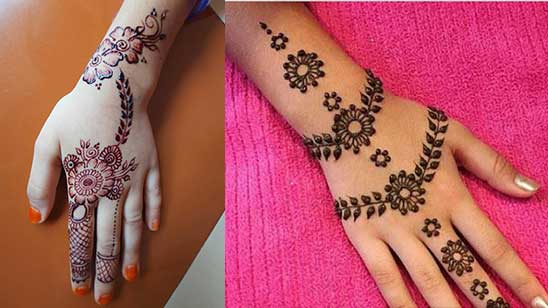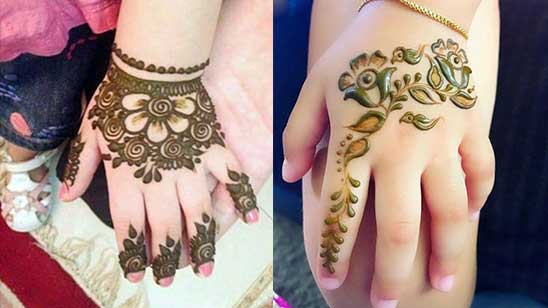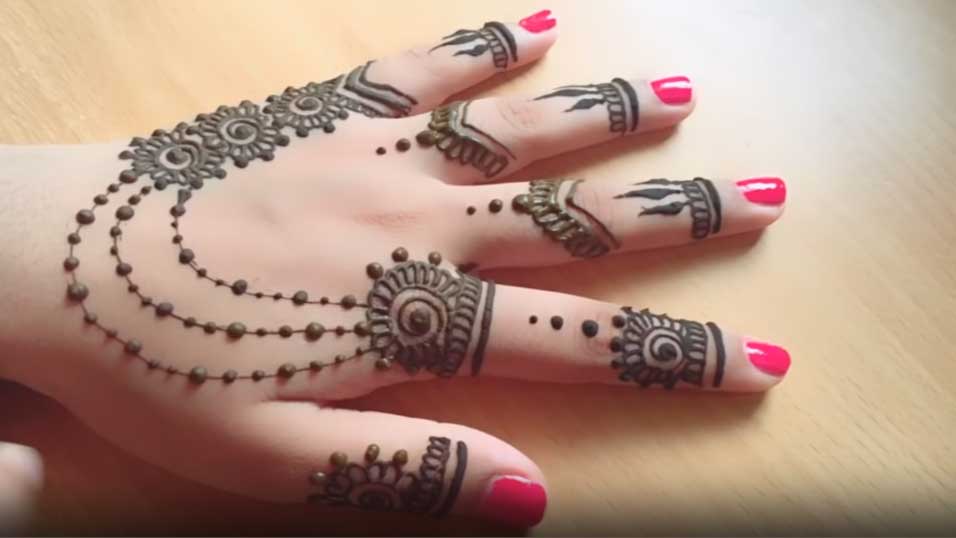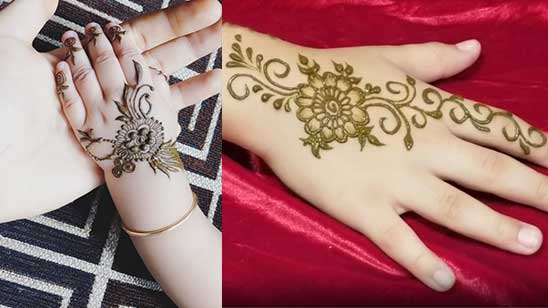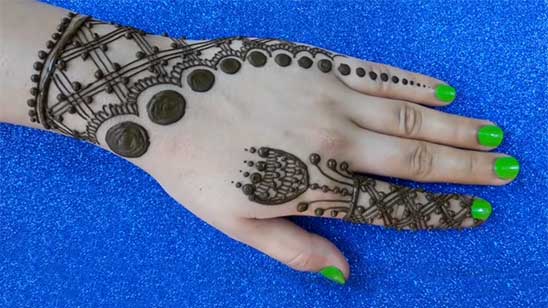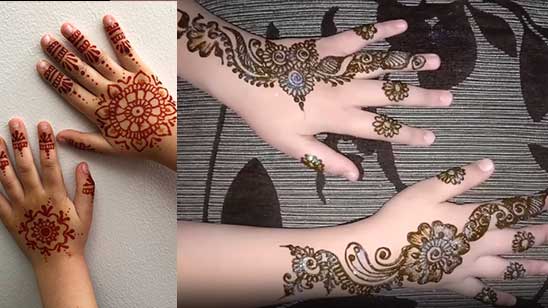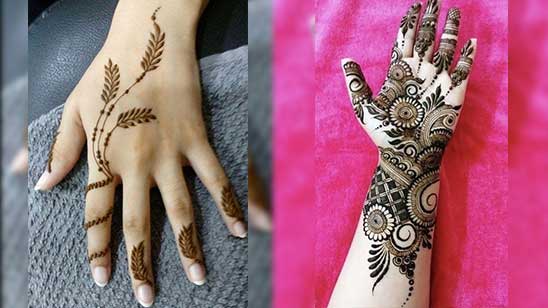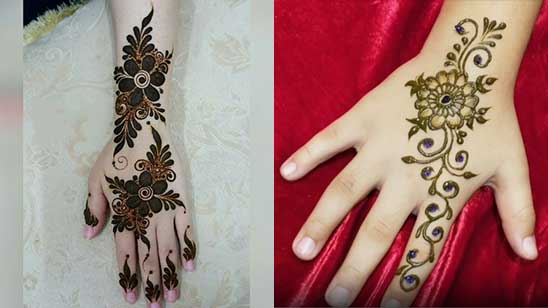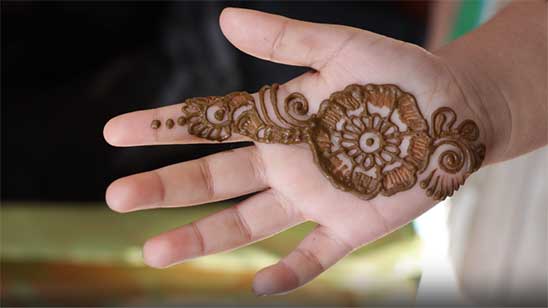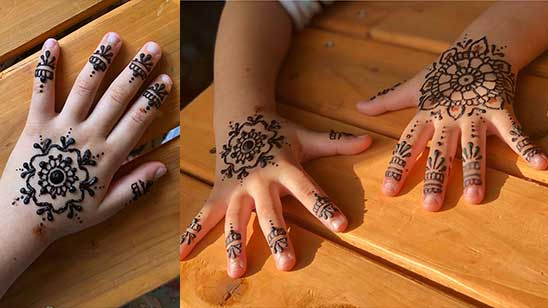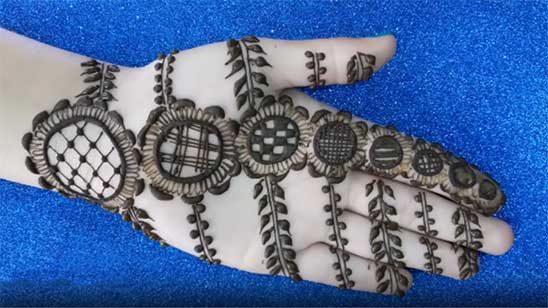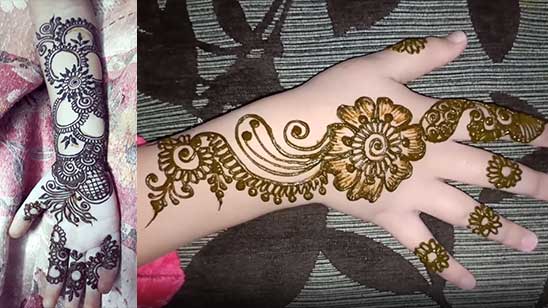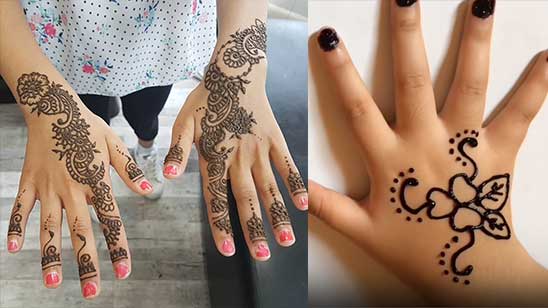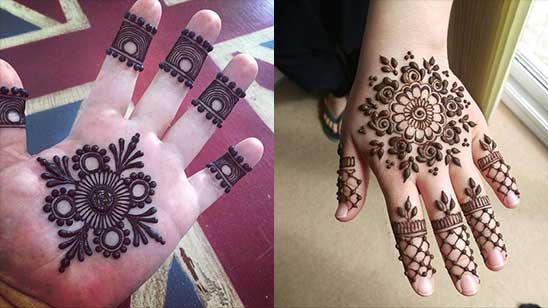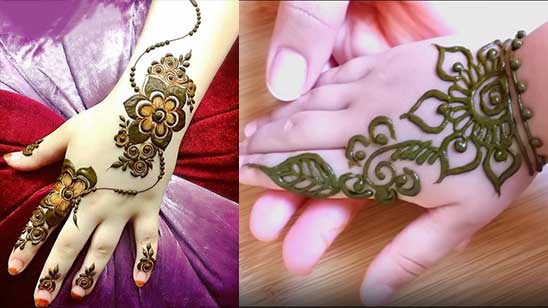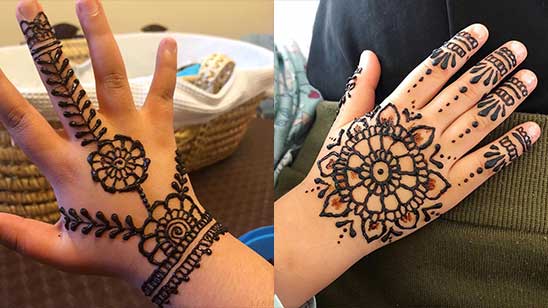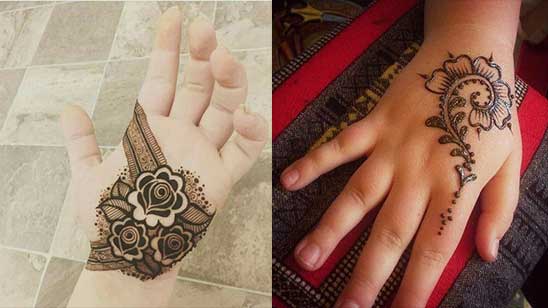 9. Bridal Mehndi Design
There are many types and categories in Mehndi Designs. Also the Bridal Mehndi Design is type from Mehandi Designs. Very Tough to create this art of Mehendi Design on hand because it is very close to each lines draw in Bridal Mehndi. Everyone is like this Design of Mehandi, Due to there look and beautiful to see them.
But you do not need to worry about it. Because today, I am come with Easy Bridal Mehandi Designs also looks very beautiful with Simple Bridal Mehendi Design. Let's see the collection of Bridal Mehndi Design.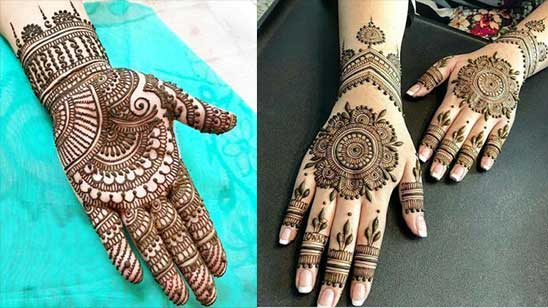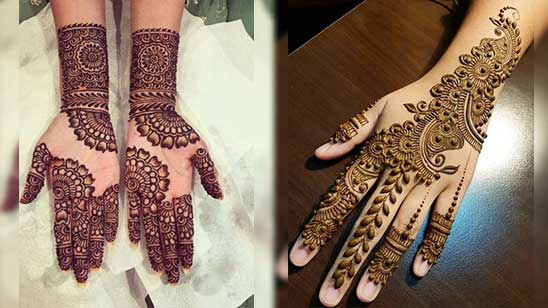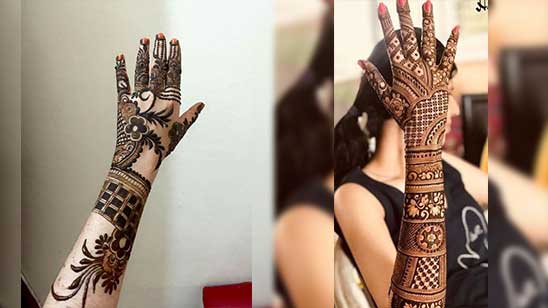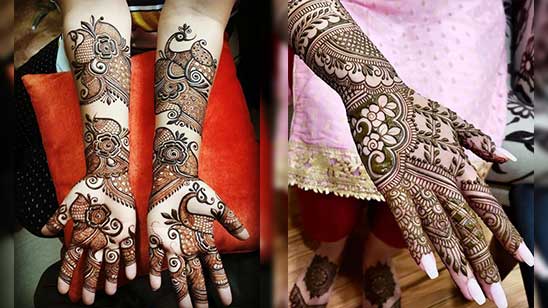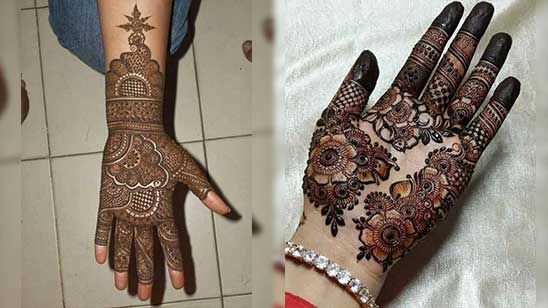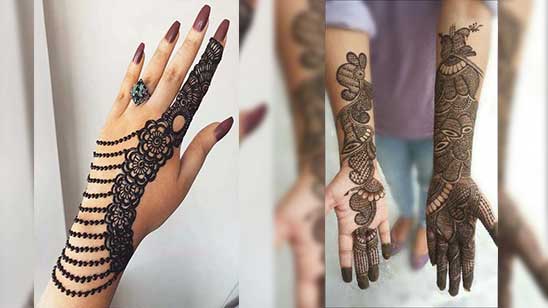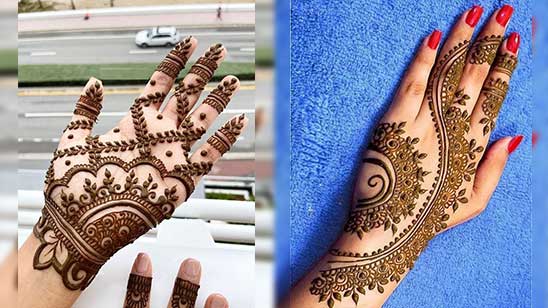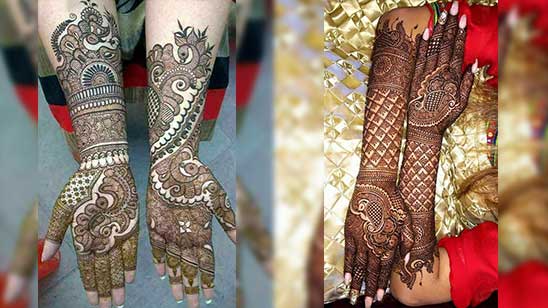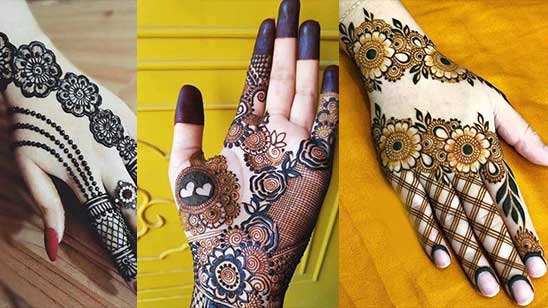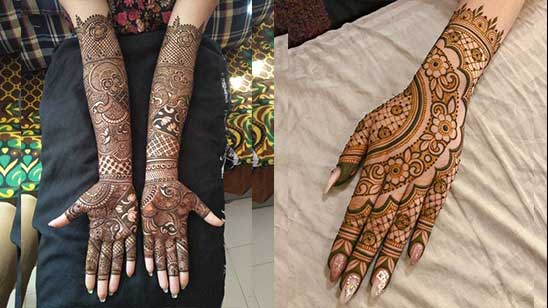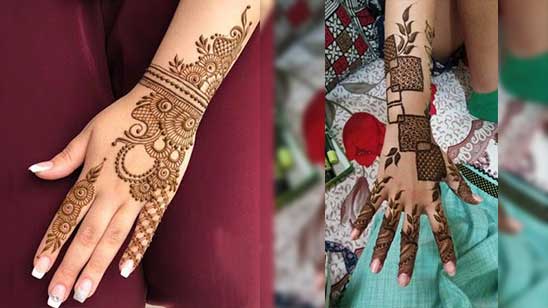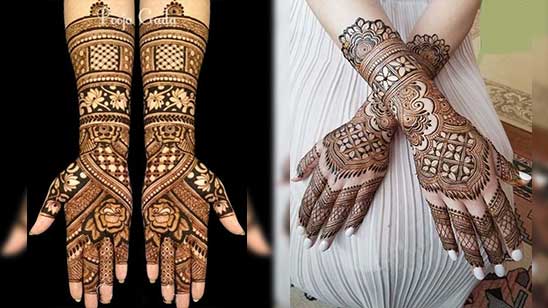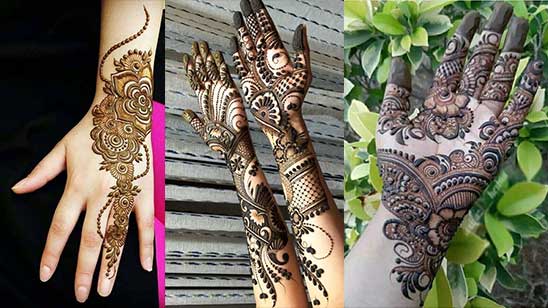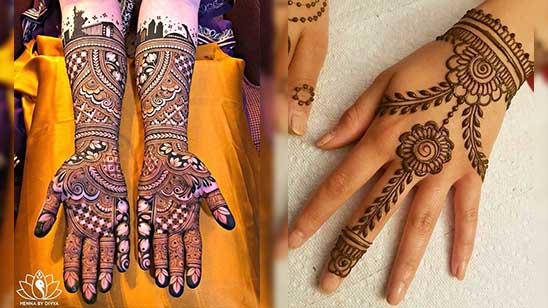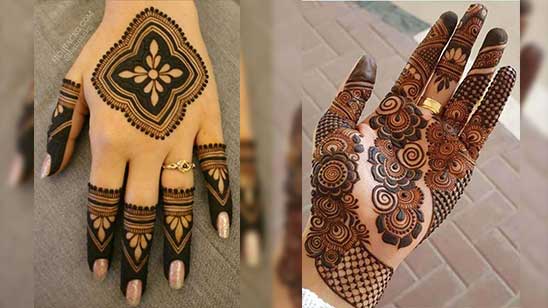 10. Bail Mehndi Design
Popular and Most Used type of Mehndi called Bail Mehndi Design. Because it looks like bael looks very Beautiful. Everyone is Know about Bail Mehndi Design but I have Simple Bail Mehndi Design for You. And Easy to make these Bail Mehndi Design on Hand.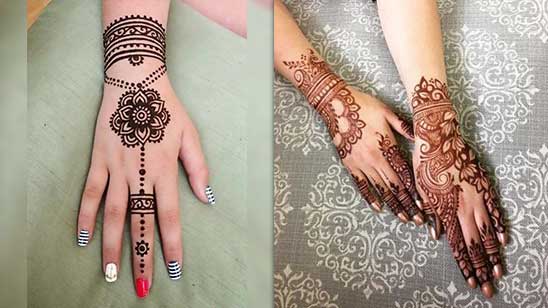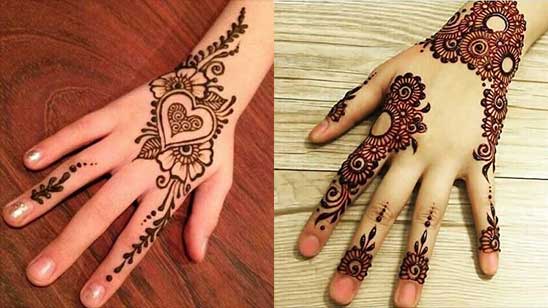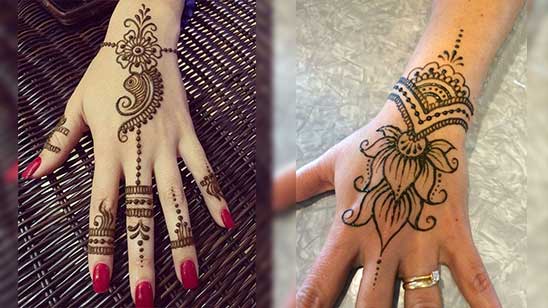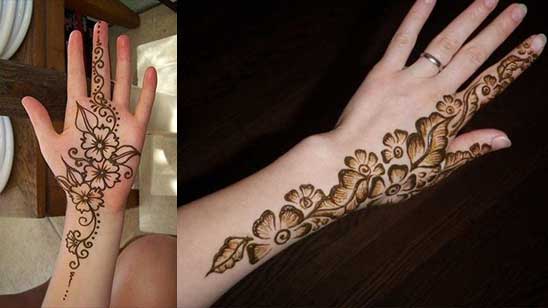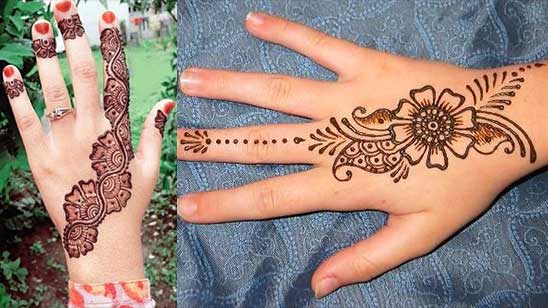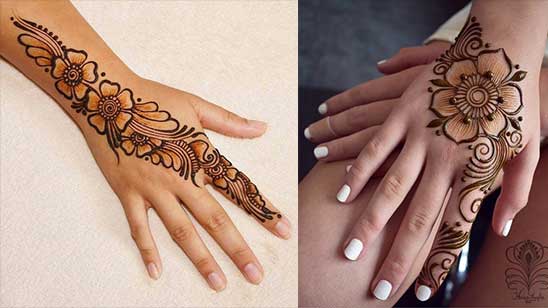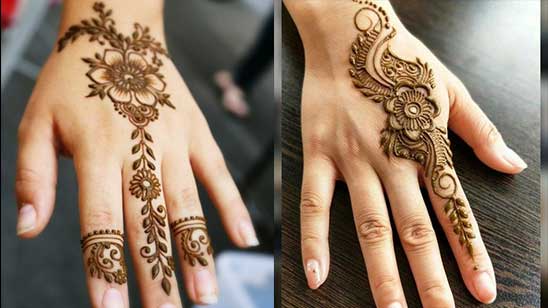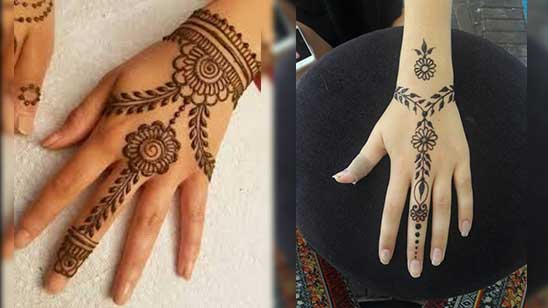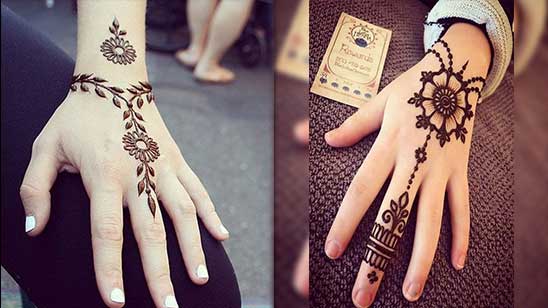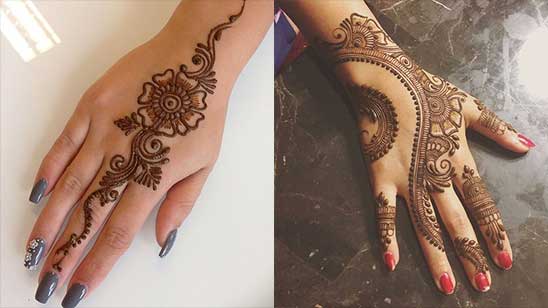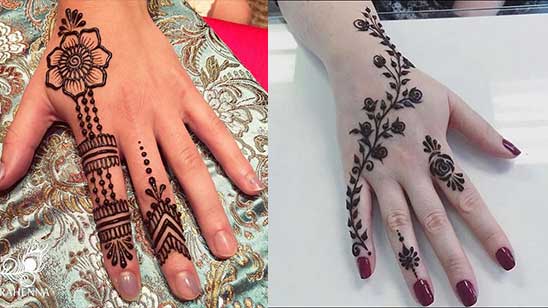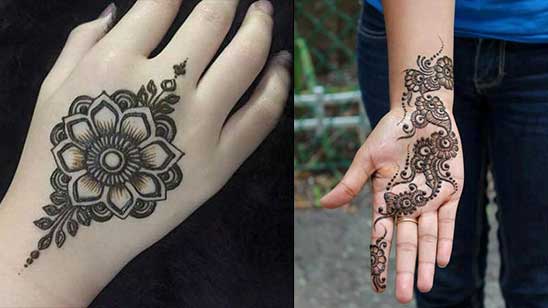 11. Palm Mehndi Design
Everyone likes this type of Mehendi, Because Palm Mehndi Design is looking like a Palm Tree. But today I am going to share with you, Simple Palm Mehndi Design that You can Easily make on hand at Home. I pick most Beautiful Palm Mehendi Design that definitely liked by You.
Palm Mehndi Design and Bail both Designs of Mehndi look similar but it has different to make and looking at the same. Bail and Palm Mehndi Design are very popular in India. Also used in Weddings, Festivals, Indian treat Mehndi like a tradition.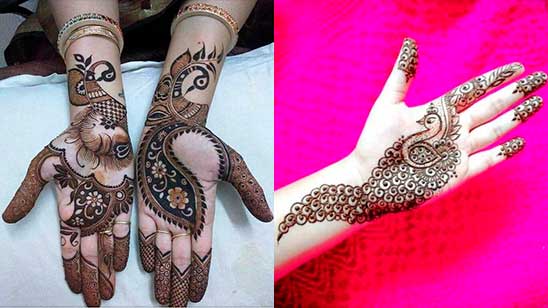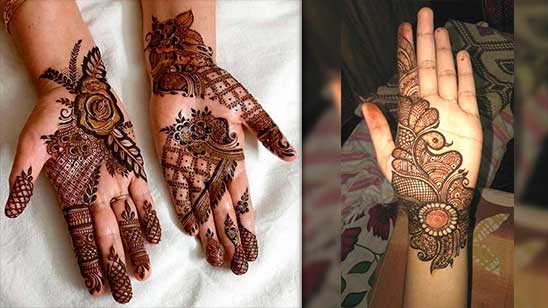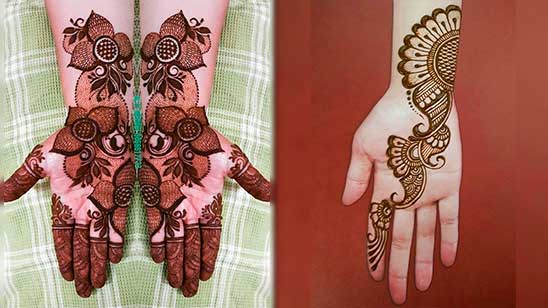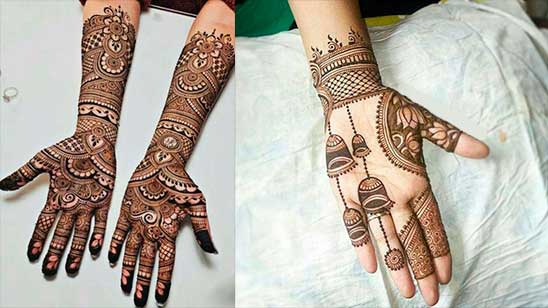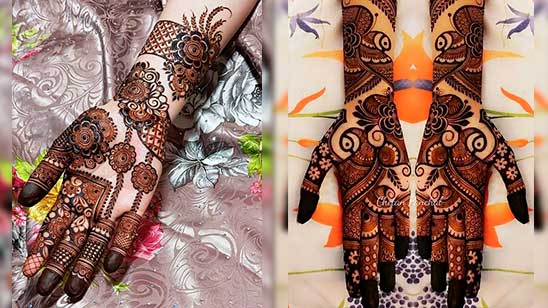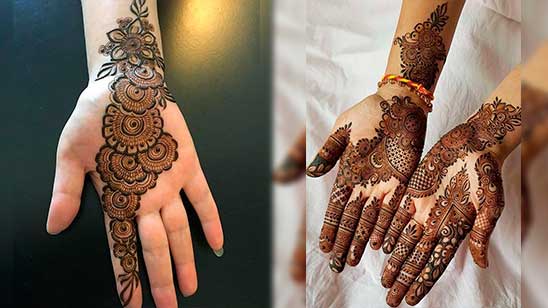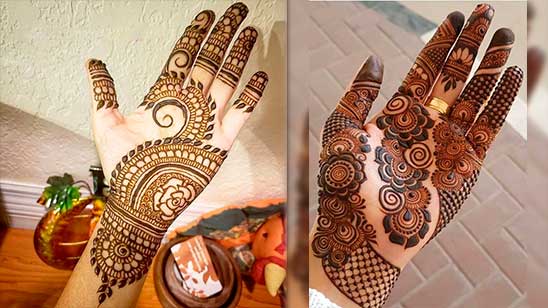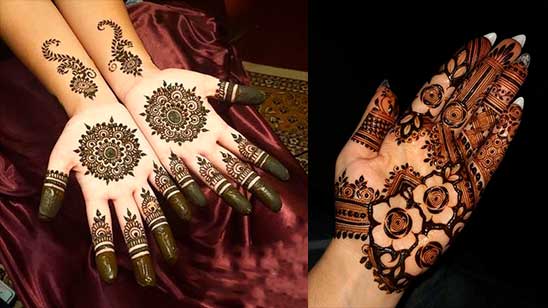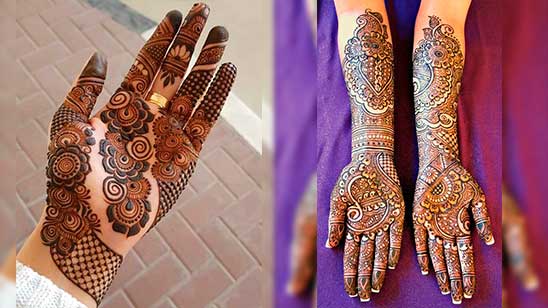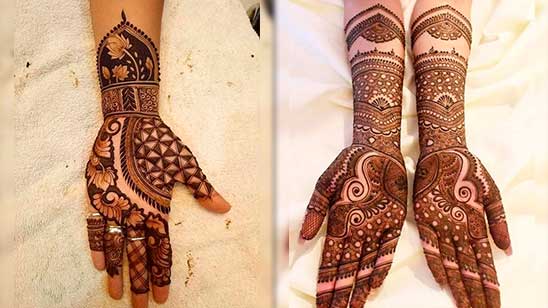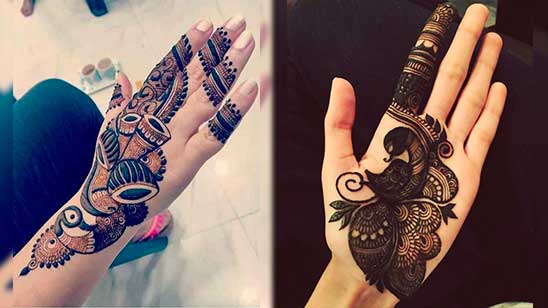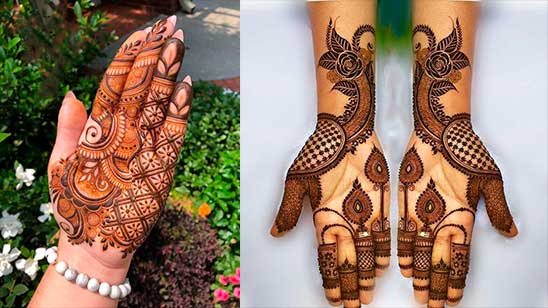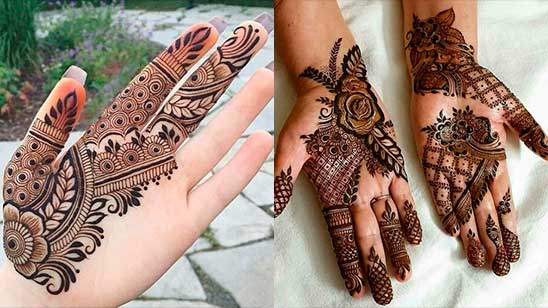 12. Modern Mehndi Design
Many Girls and Women not like Old Fashioned Mehndi Design but She Likes Stylish Mehendi Design. So I have Simple Modern Mehendi Design for new generation. Who is not like old style Mehndi. These all Modern Mehndi Design is very Beautiful and looks Pretty but Easy Modern Mehndi Design.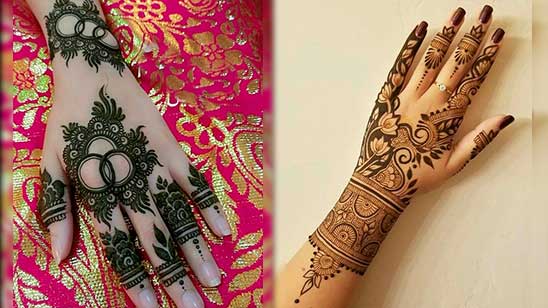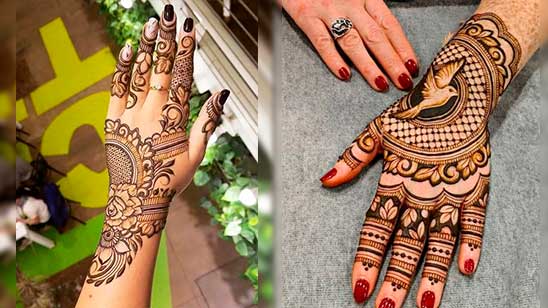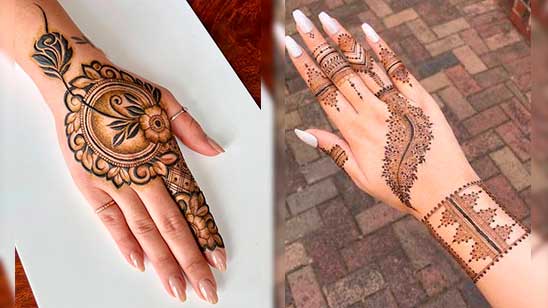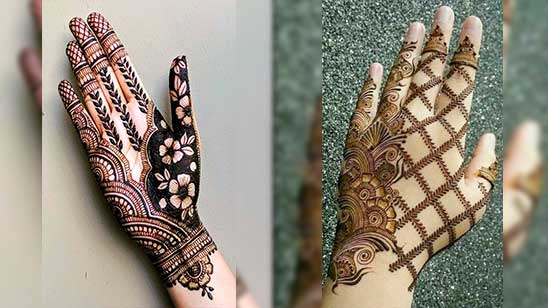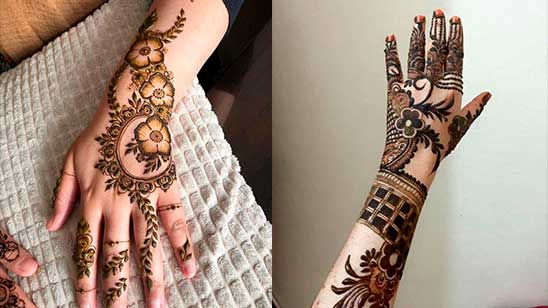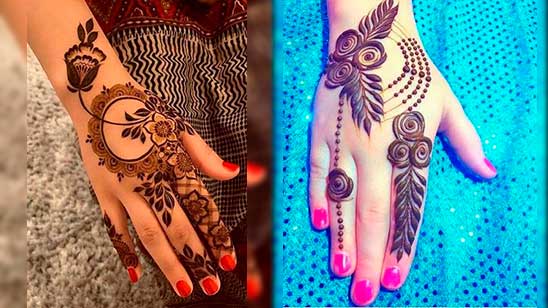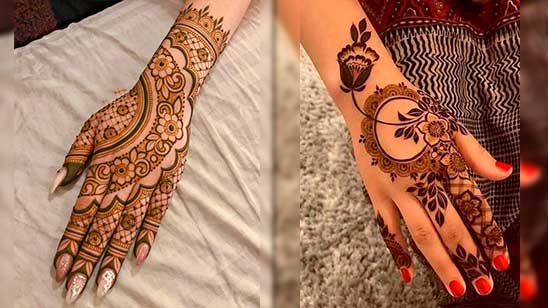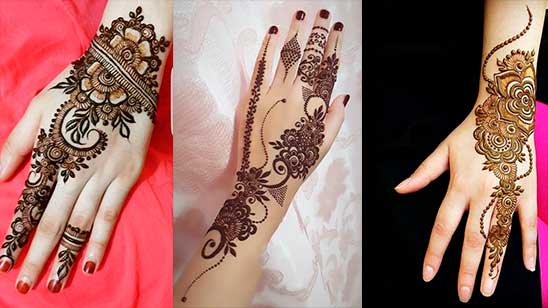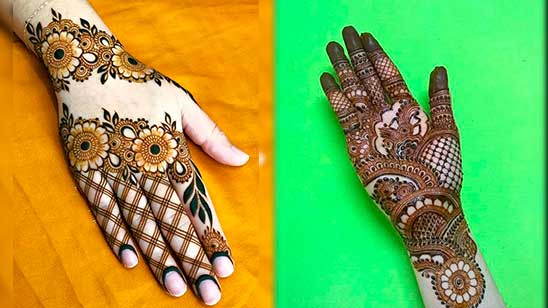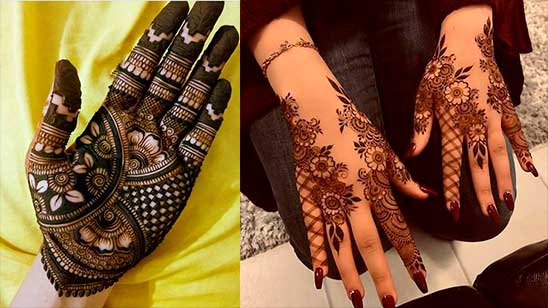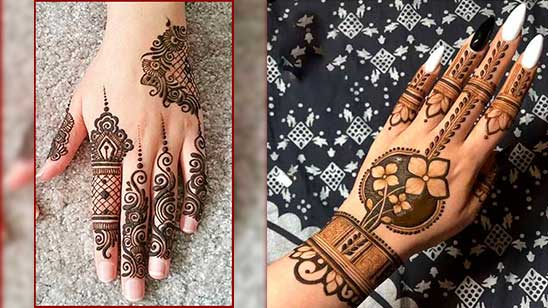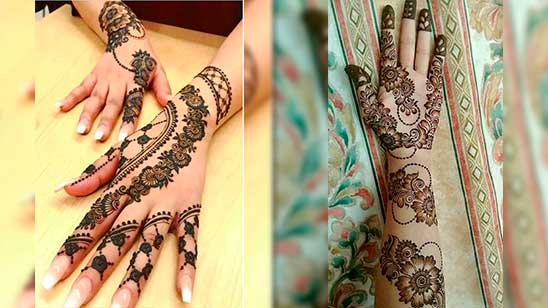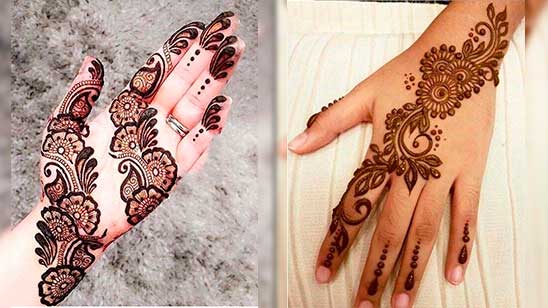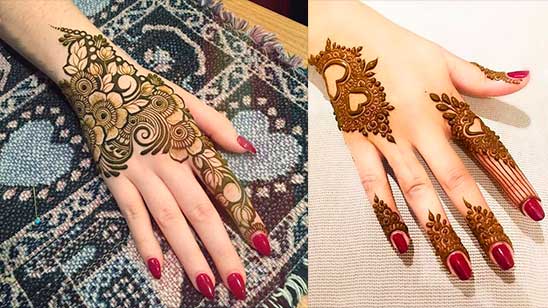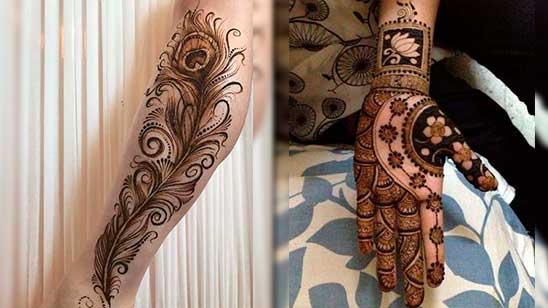 13. Khafif Mehndi Design
Many People not Know that Design of Mehendi but this Khafif Mehndi Design is also most popular Design from Mehndi Design. And many Womens like this Mehndi due there attraction. It looks very beautiful on hand, Also I am find Simple Khafif Mehndi Design for You. Let's see.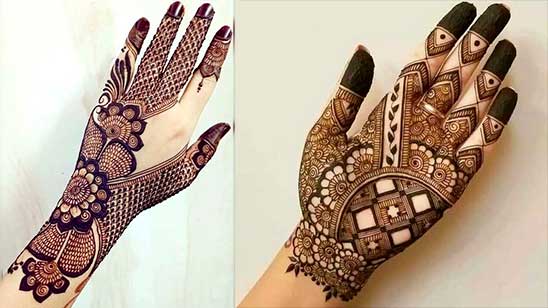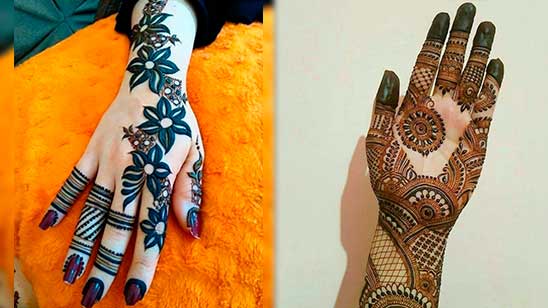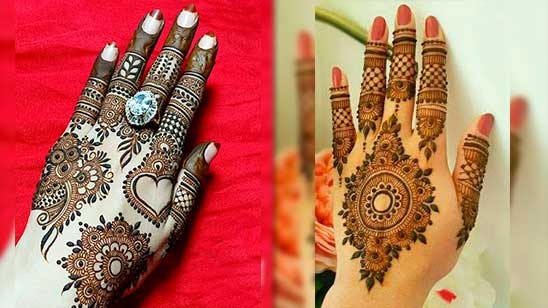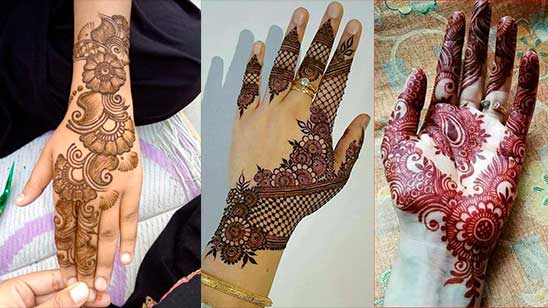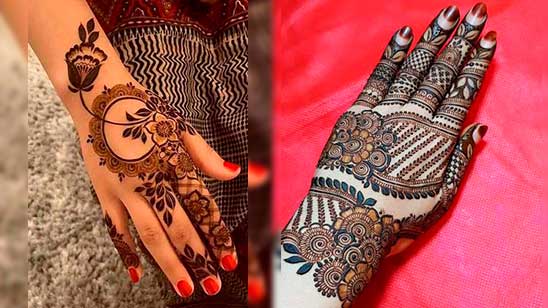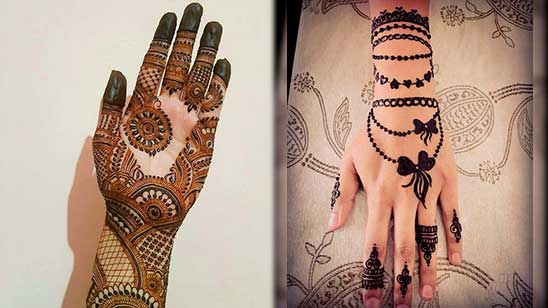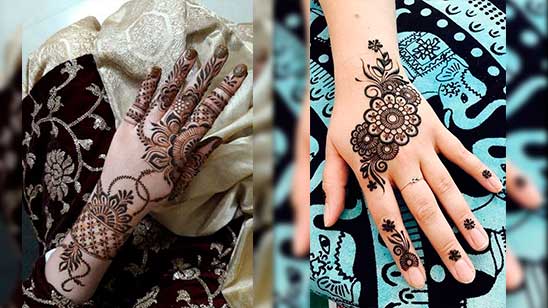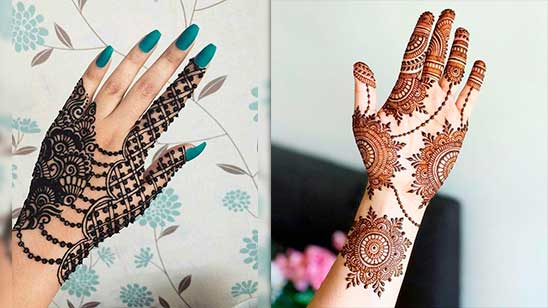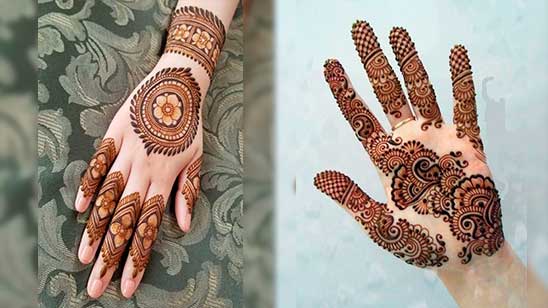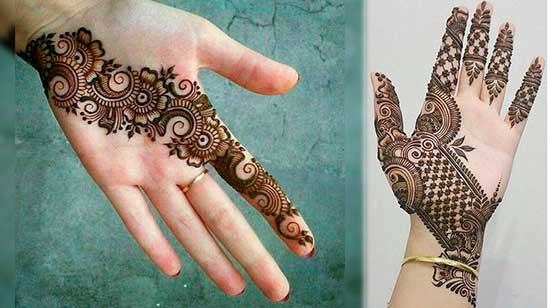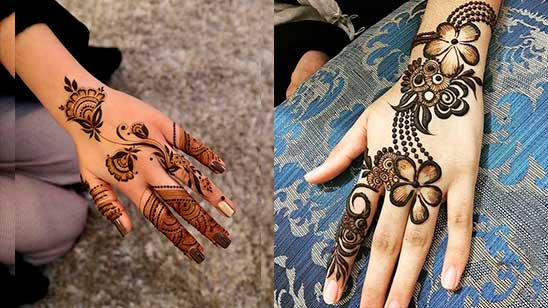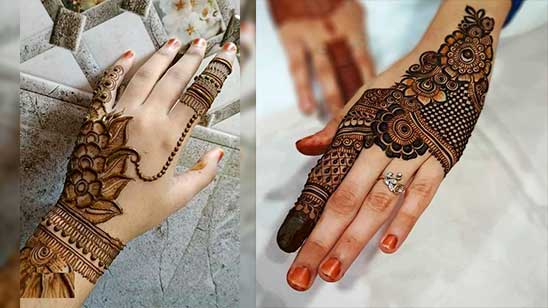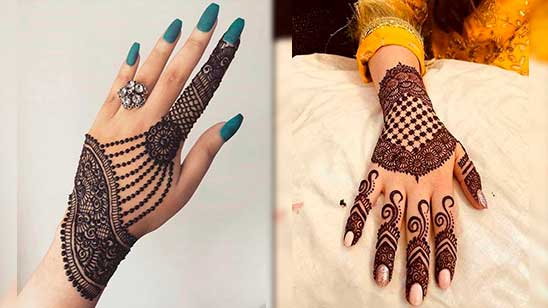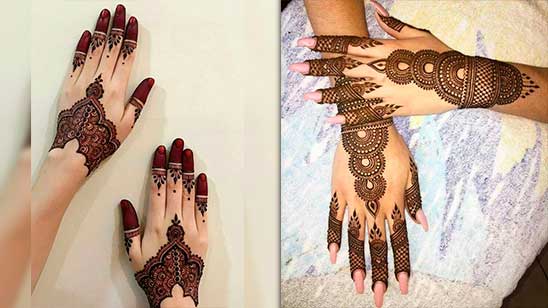 14. Bangle Mehndi Design
If you are like round rings Mehndi Design then Bangle Mehndi Design for You. It is already looks Simple but Bangle Mehndi Design used in marriage also I am sharing with you Simple and Easy Bangle Mehndi Design. And these Design looking very beautiful on Full Hand.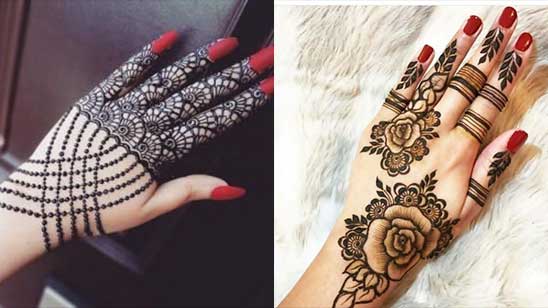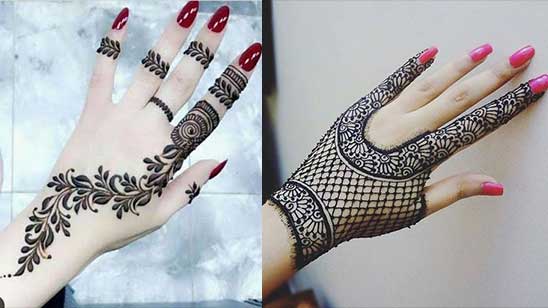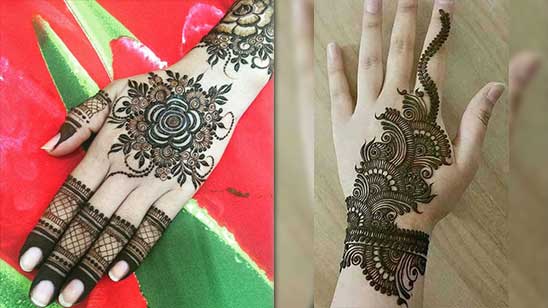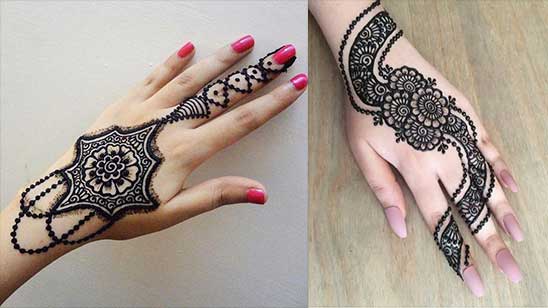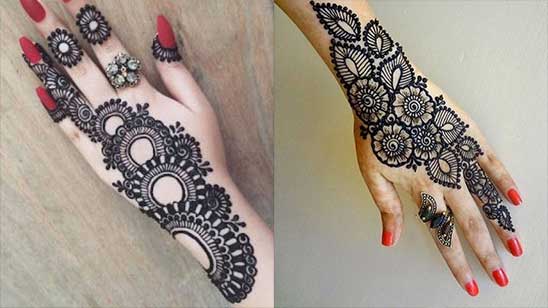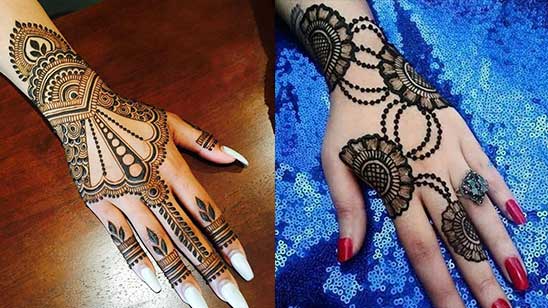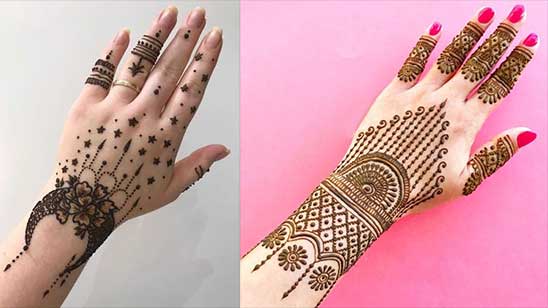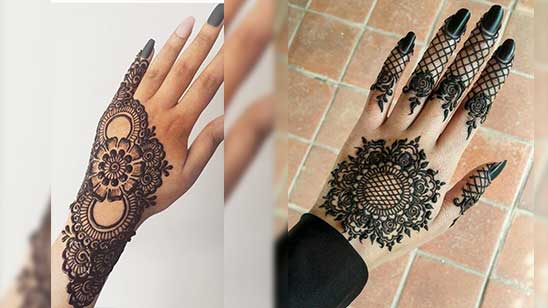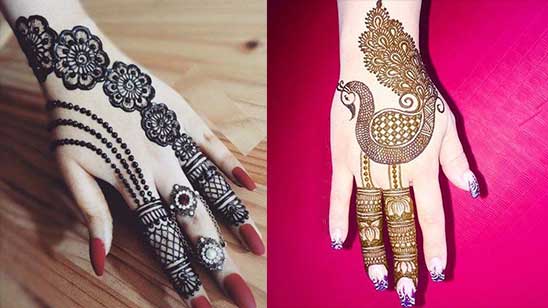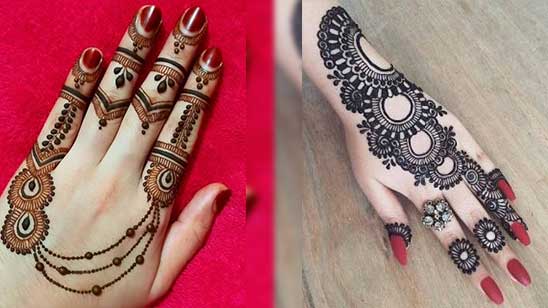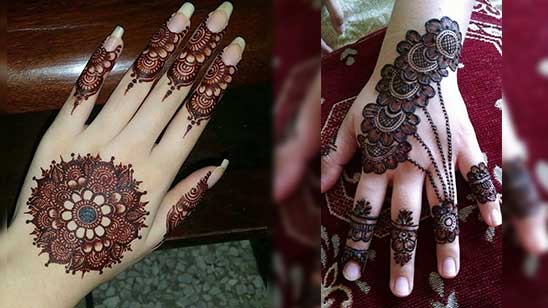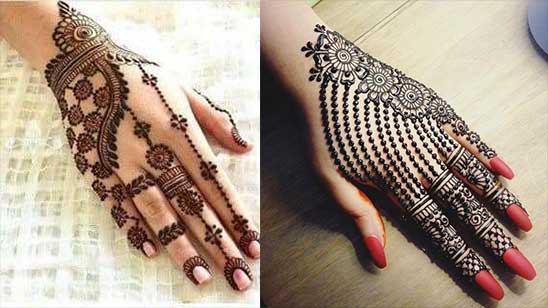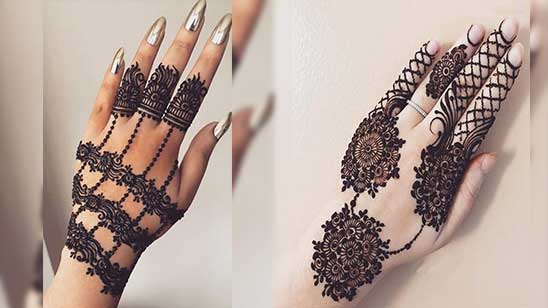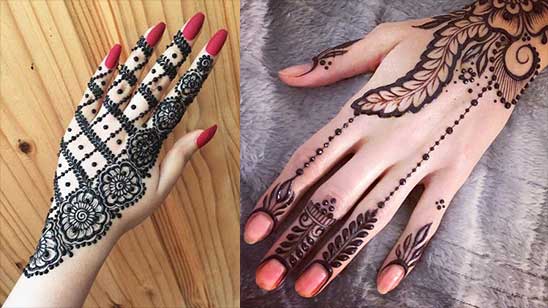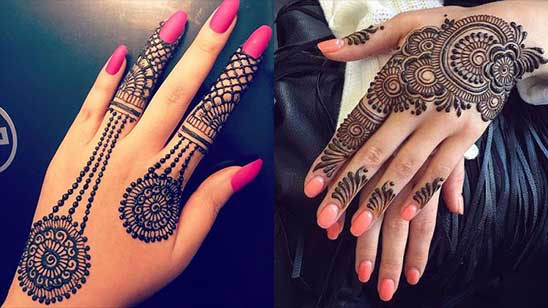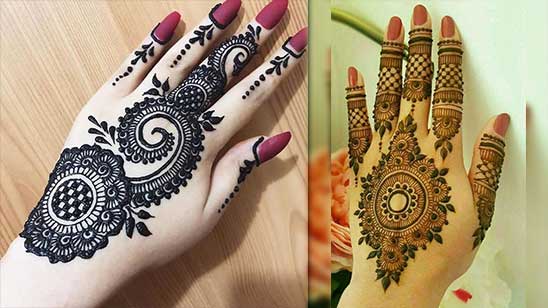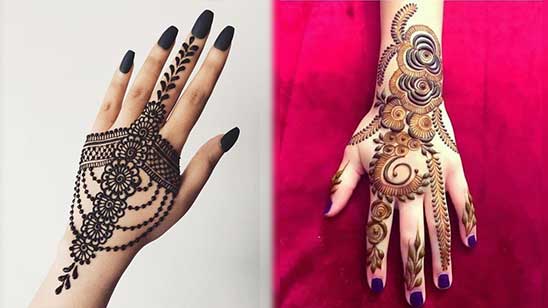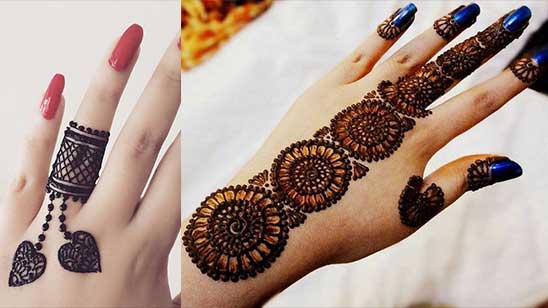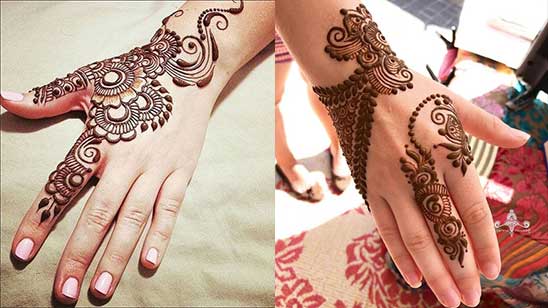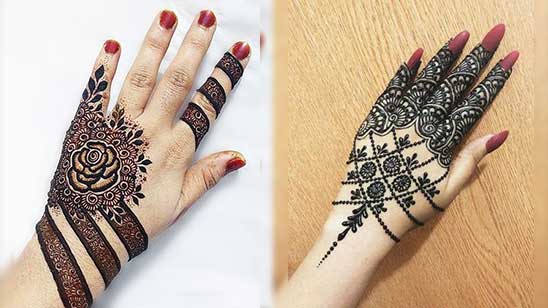 15. Heart Mehndi Design
Love of symbol Heart, These all Mehndi Designs have Heart inside the Mehndi. If are You Looking for Heart and Love Mehndi Design. Then these are the Simple Heart Mehndi Design also looks pretty on hand.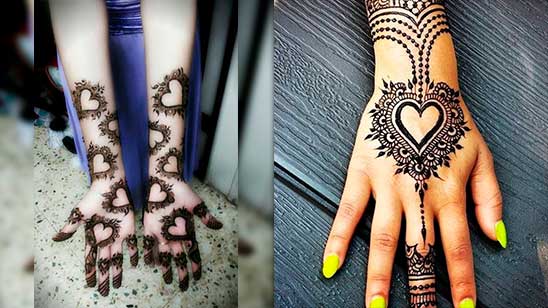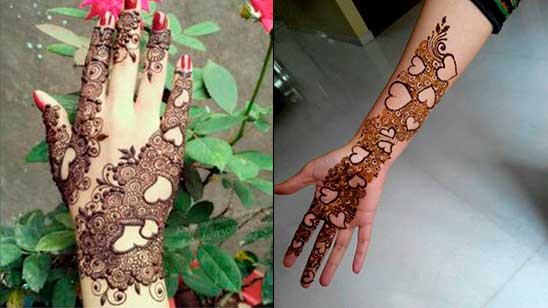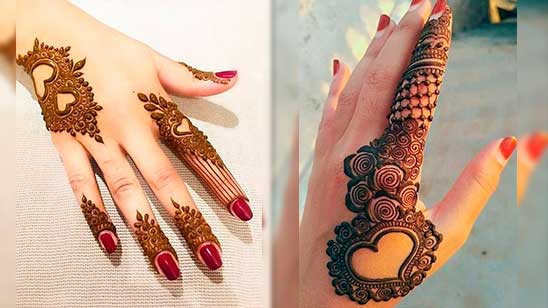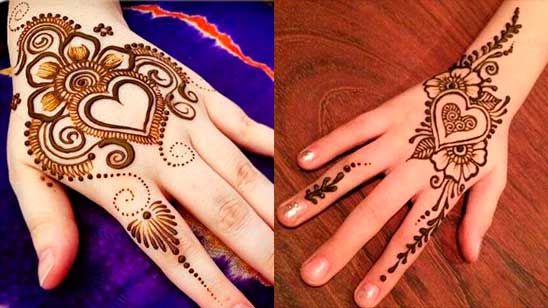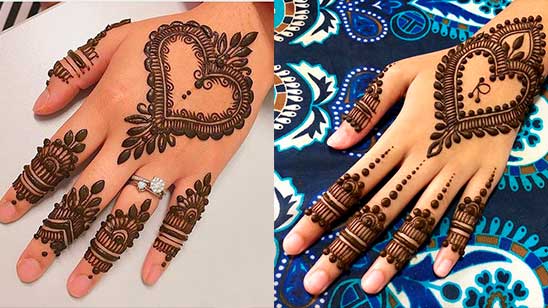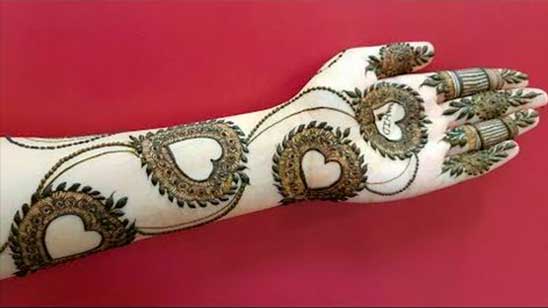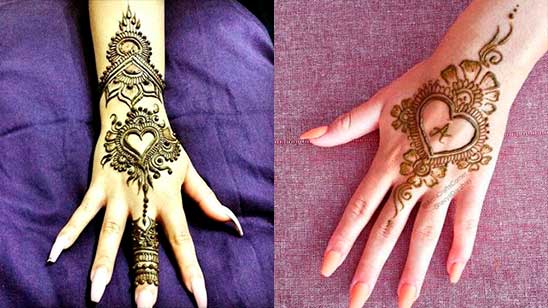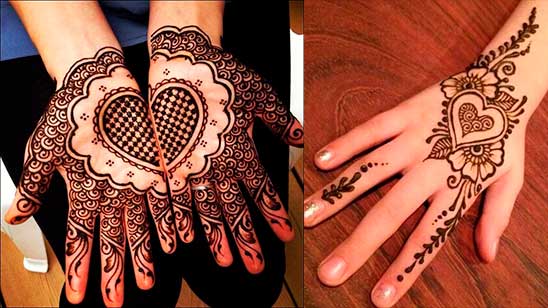 16. Jewellery Mehndi Design
This Design of Mehendi is also a type of Mehndi Design. It is hard art of Mehndi, Where need to make Design like a Jewellery. But I am going to share with you some very Easy Jewellery Mehndi Design.
Also many one is listen this name first time but this is a type of Mehndi. So these are the simple Jewellery Mehndi Design.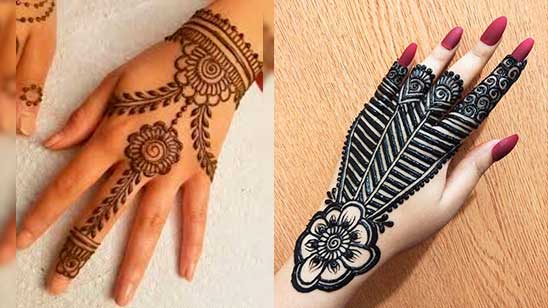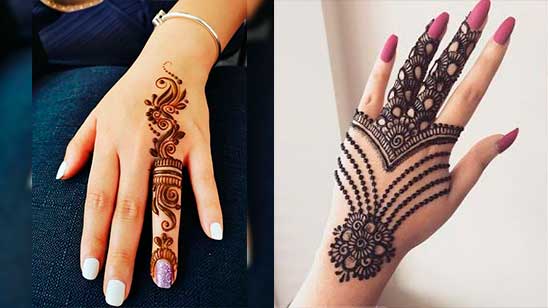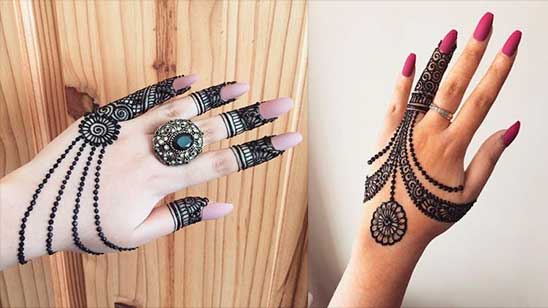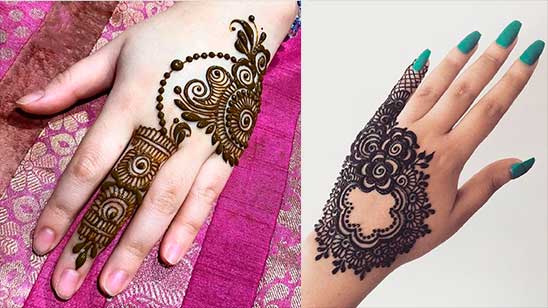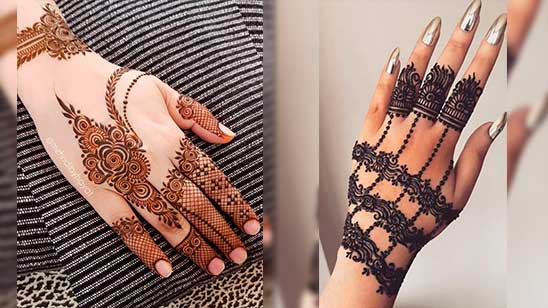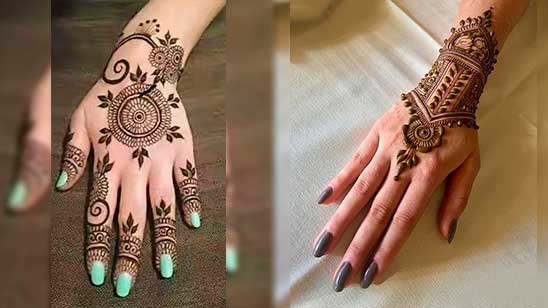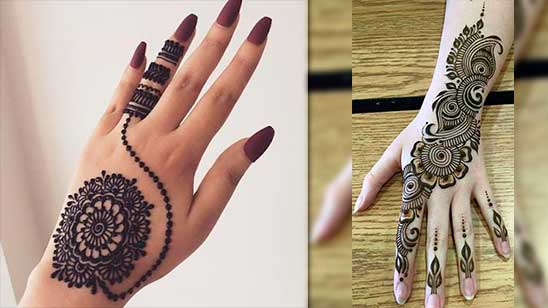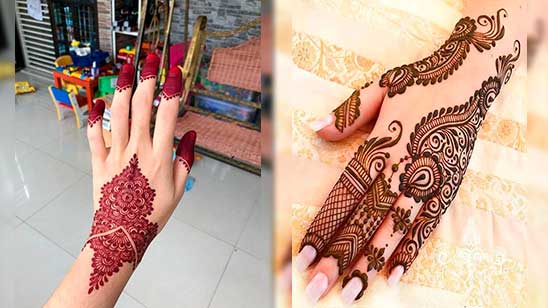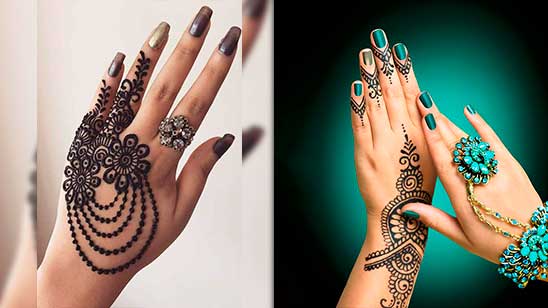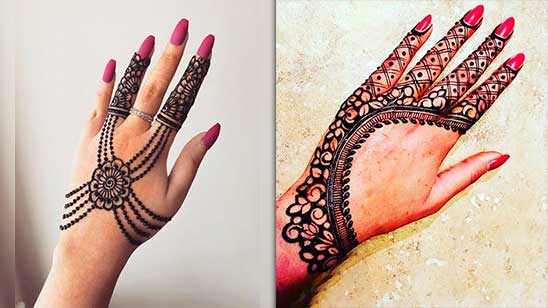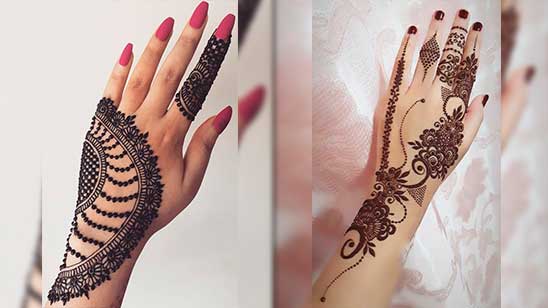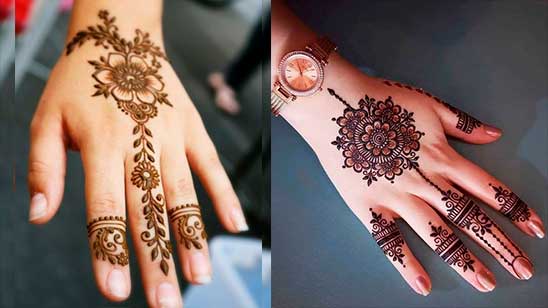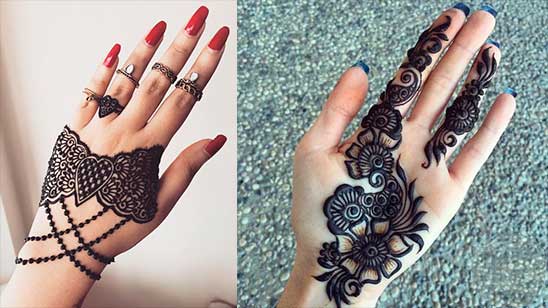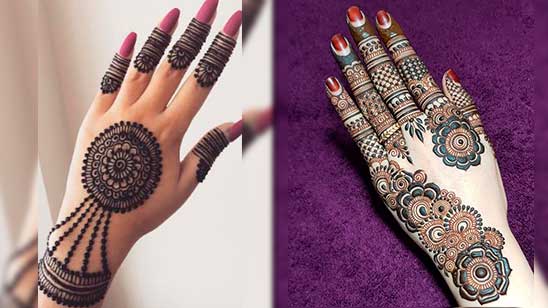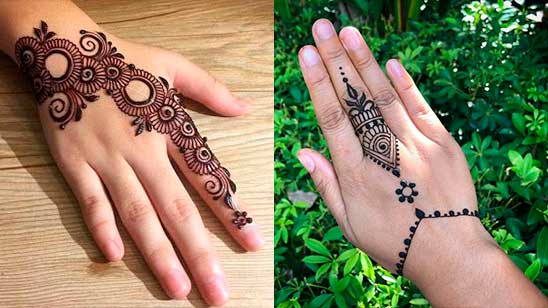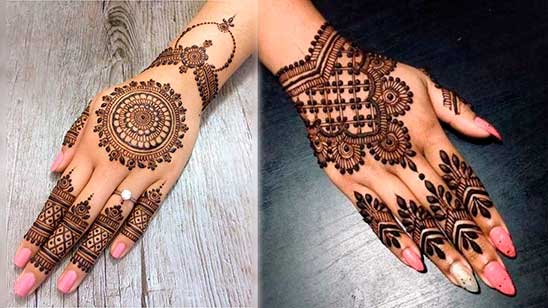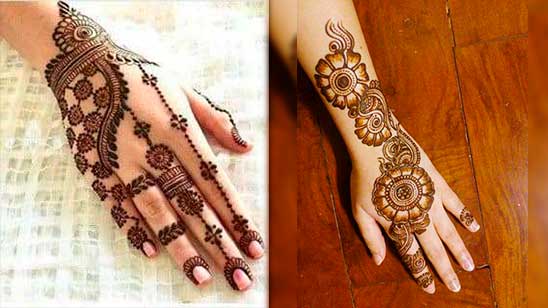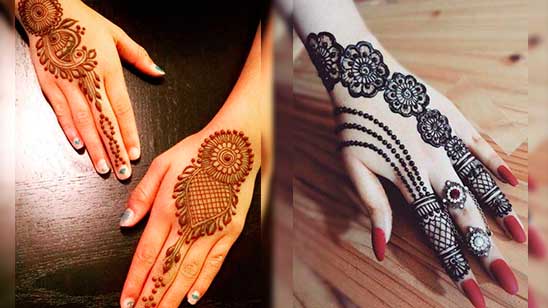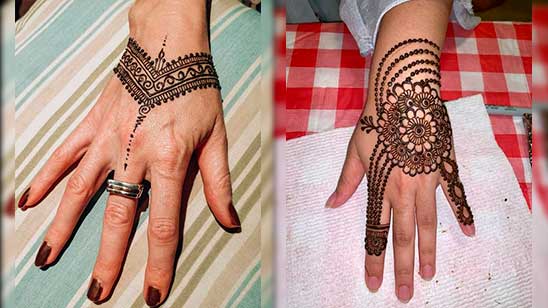 17. Hatheli Mehndi Design
Are you not like Full Hand Mehndi Design and wants Easy Mehndi Design then Hatheli Mehndi Design for You. Because it is Easy to Make and Cover only Half Hand by Mehndi. Due to this, It's Name is Hatheli. So I am going to share some Simple Hatheli Mehndi Design.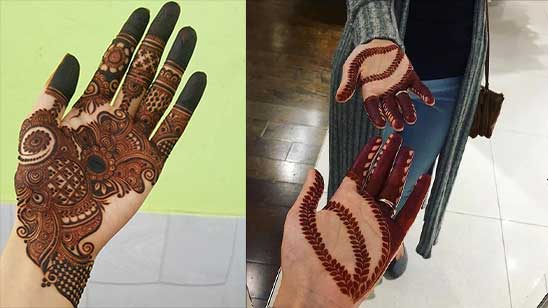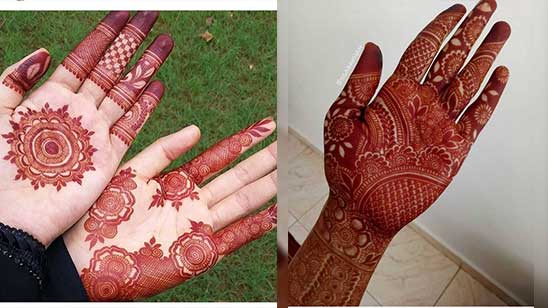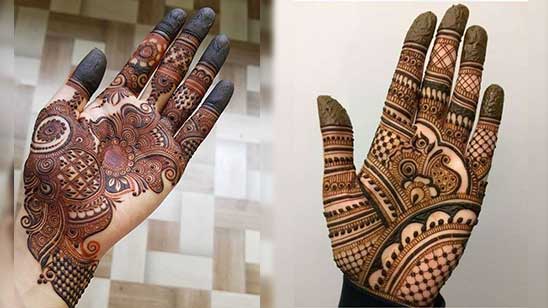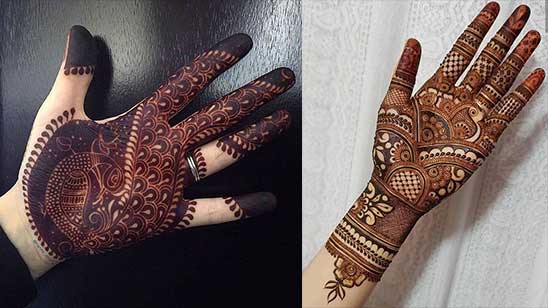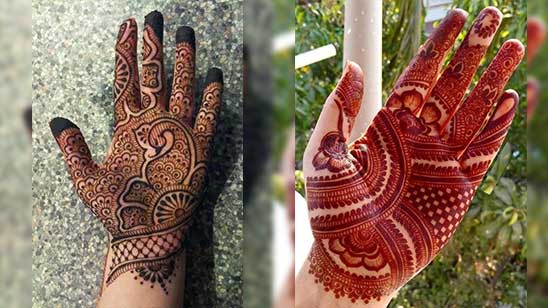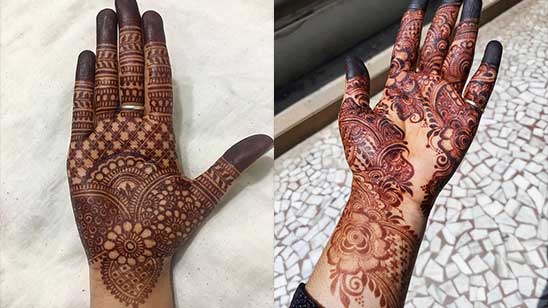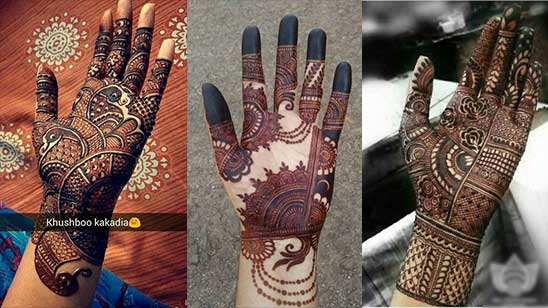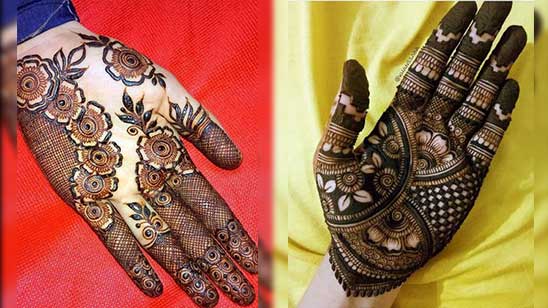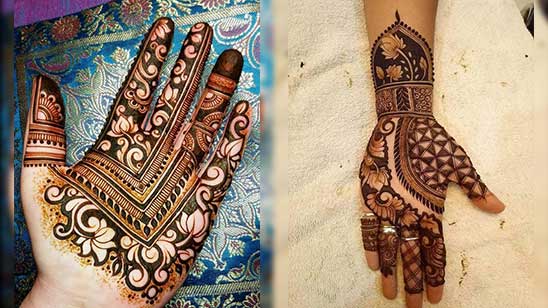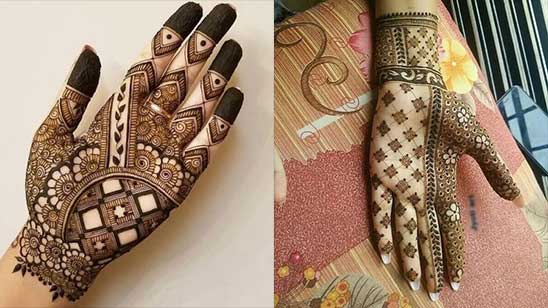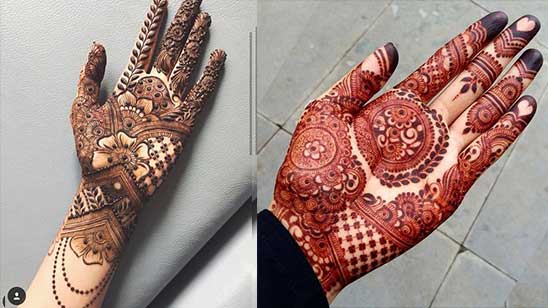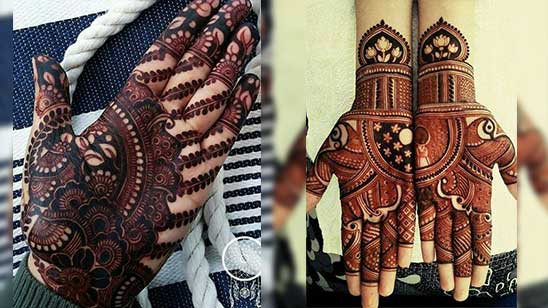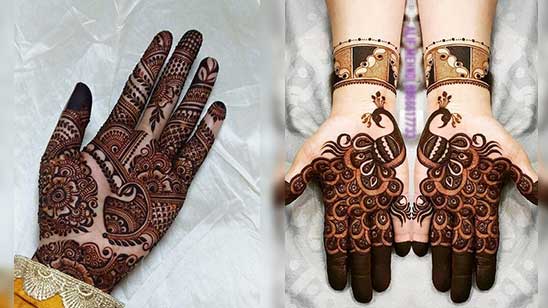 18. Rose Mehndi Design
The art of Mehndi, Where make a flower by Mehndi Design also the Rose Mehndi Design is there type. I am picked these all Beautiful Simple Rose Mehndi Design for all of You. And on these all Mehndi Design Images flowers is shown.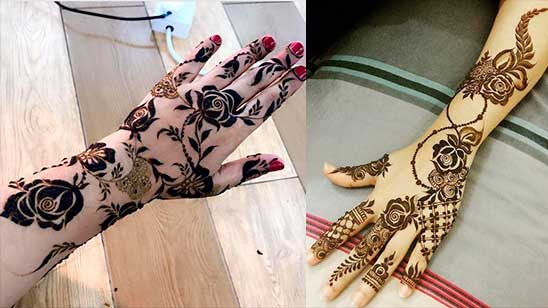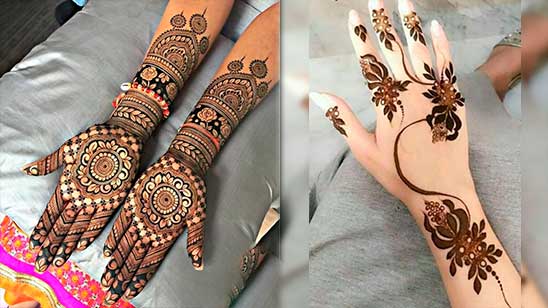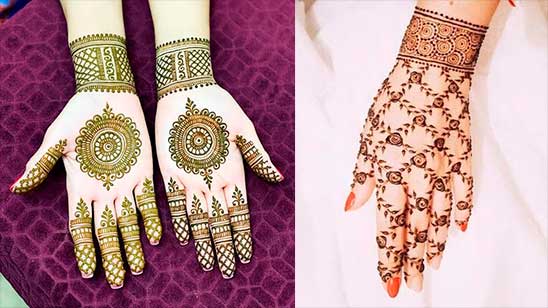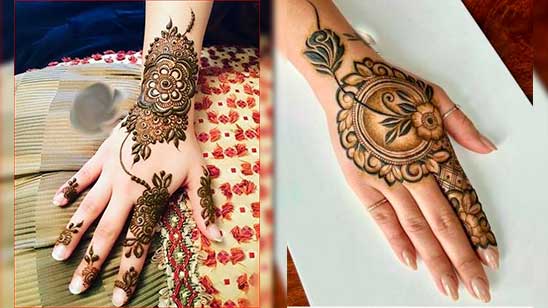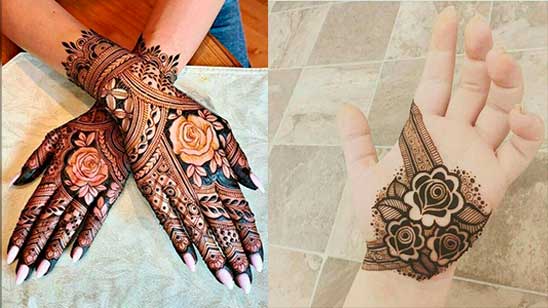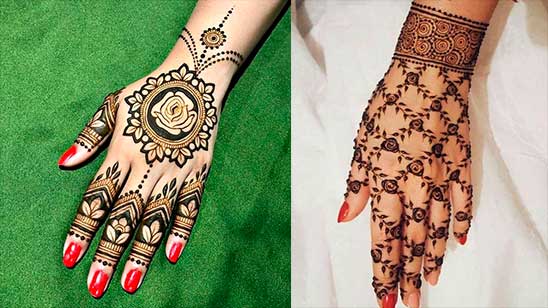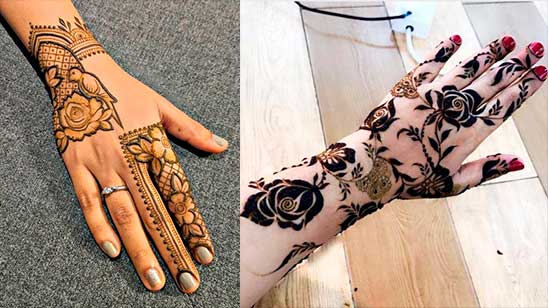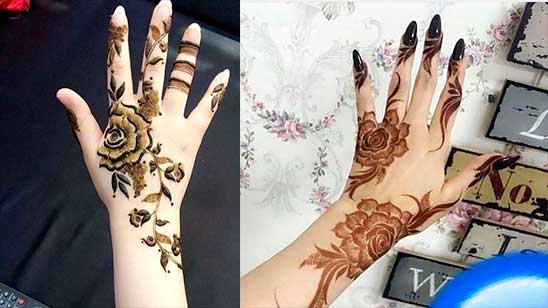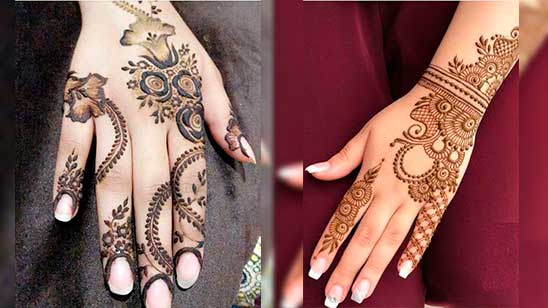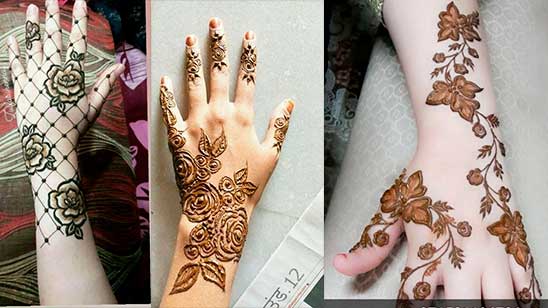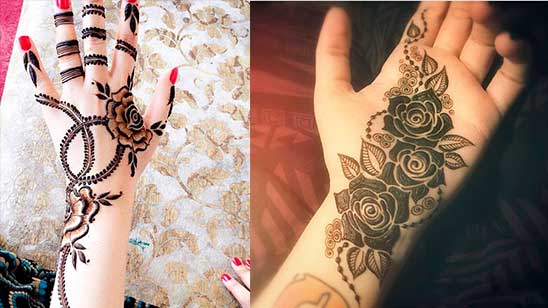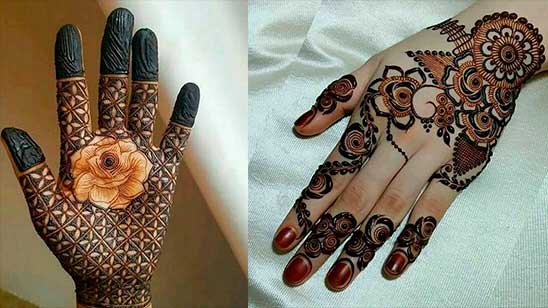 19. Bracelet Mehndi Design
Before we discussed Jewellery Mehndi Design above. But this is Bracelet Mehndi Design similar like the Jewellery Design. It is also Beautiful and attractive due to their look of view.
So these are the Simple Bracelet Mehndi Design below. Also in Bracelet Mehndi Design, We can see the view of Bracelet and looks real.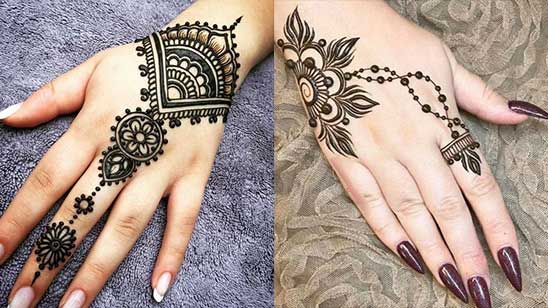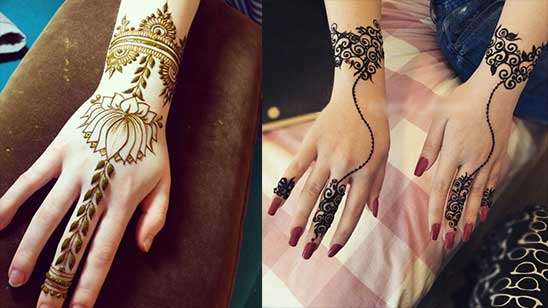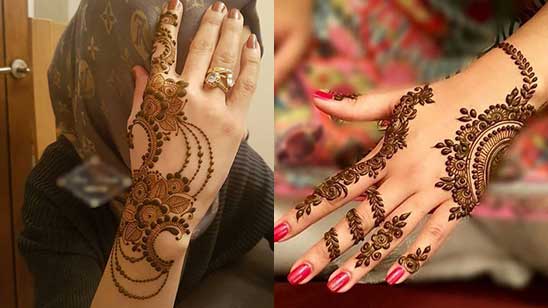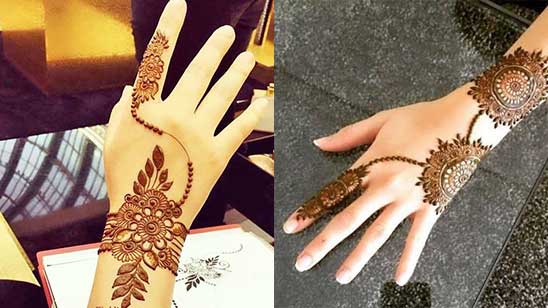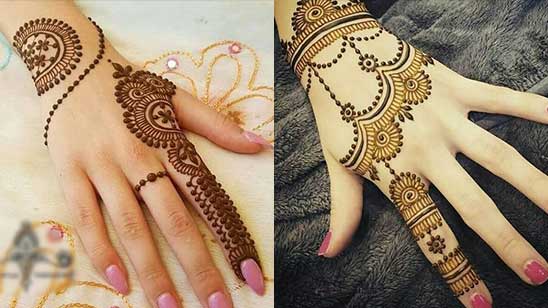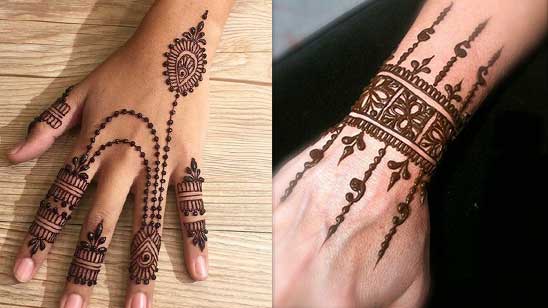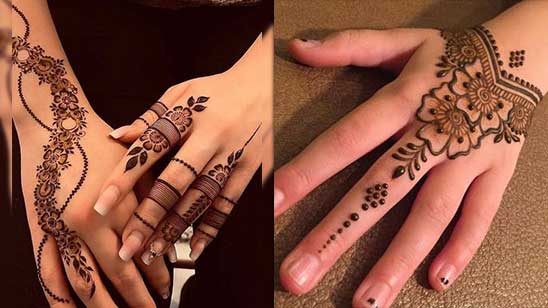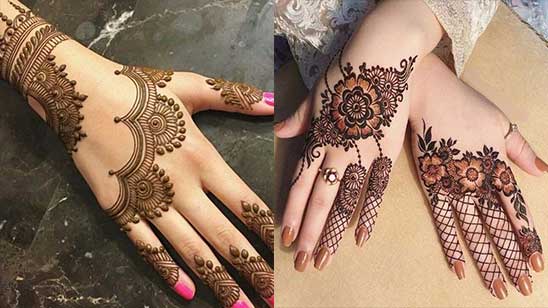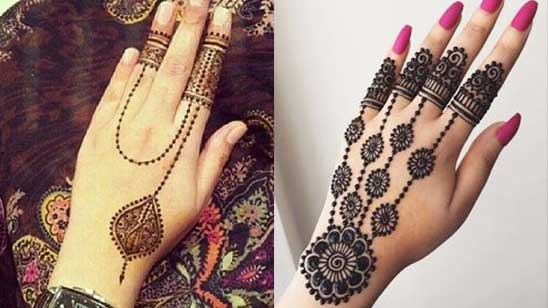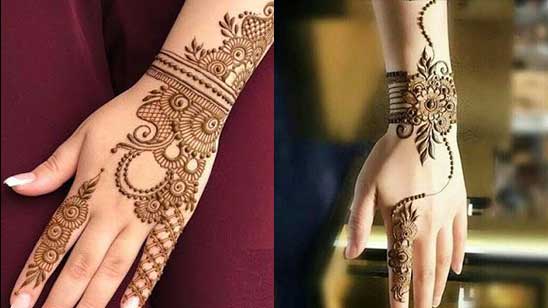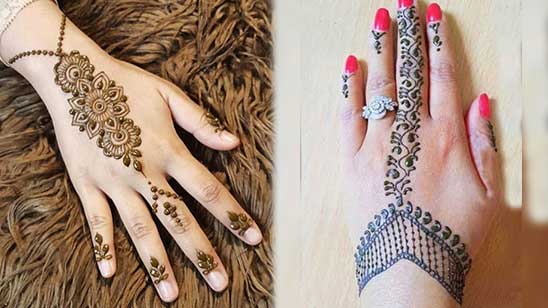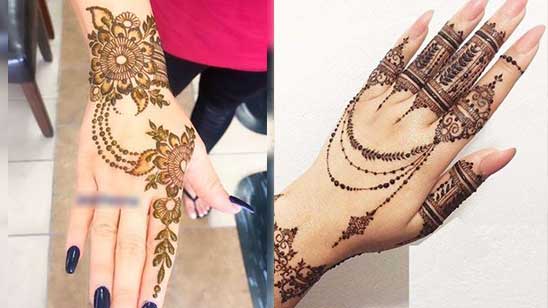 20. Round Mehndi Design
Circle and Round both types are mehndi are popular and liked by people also. These Mehndi Design also used on Wedding for Dulhan. I have some very Easy Round Mehandi Design & Circle Mehendi Design. And Round Mehandi Design is difficult to make on Hand. But I am sharing with you very Simple Round Mehndi Design.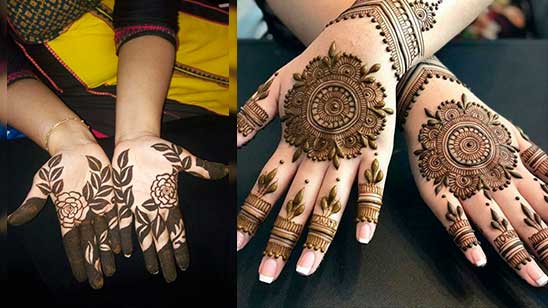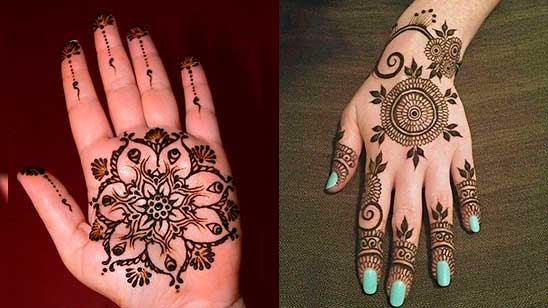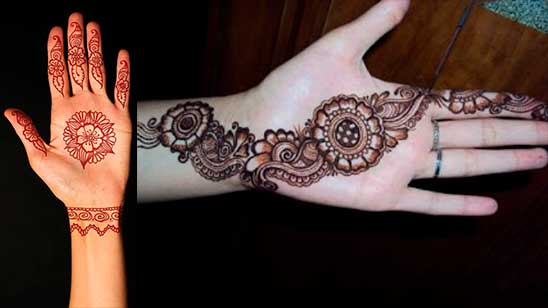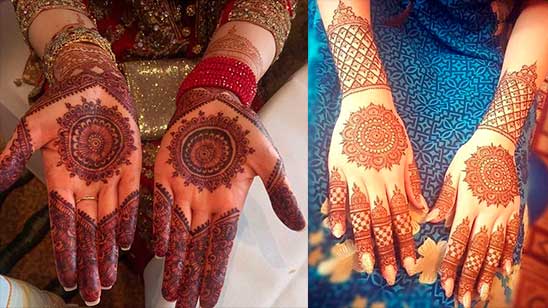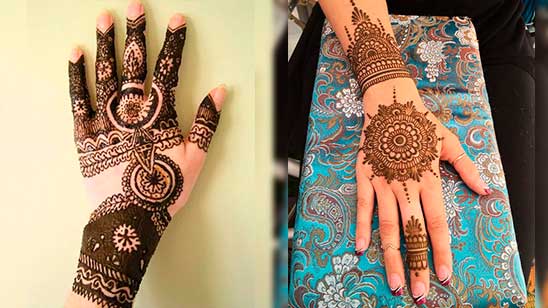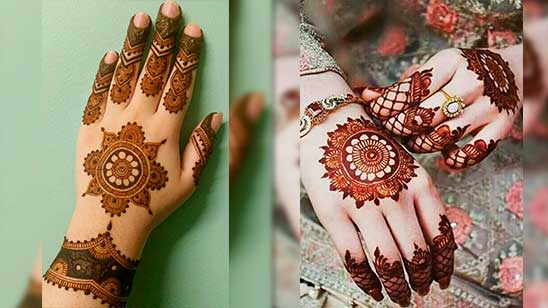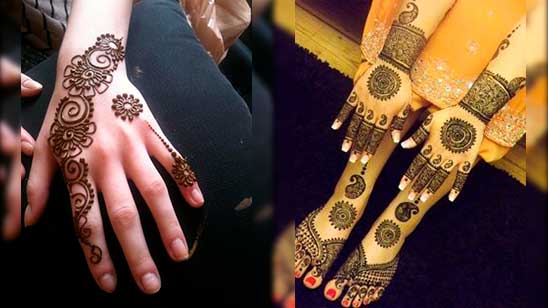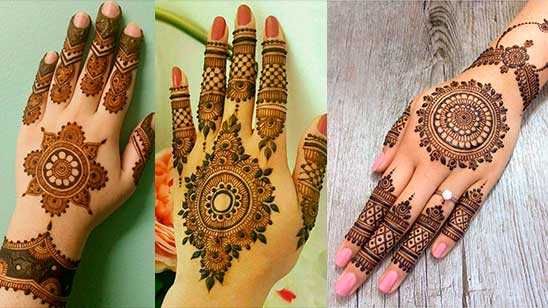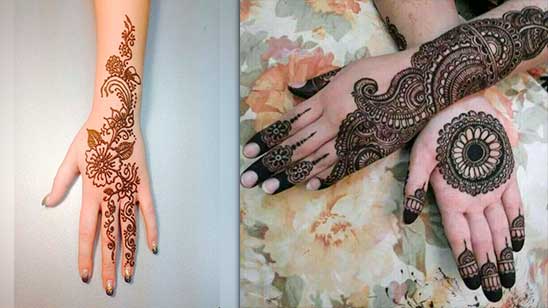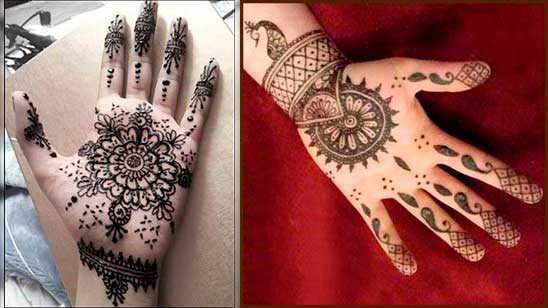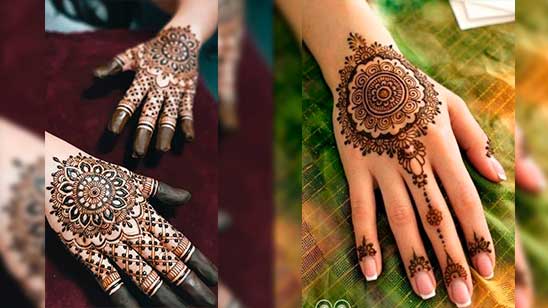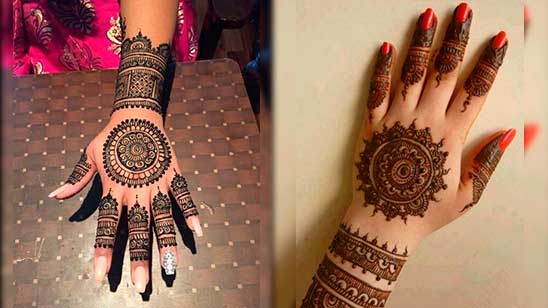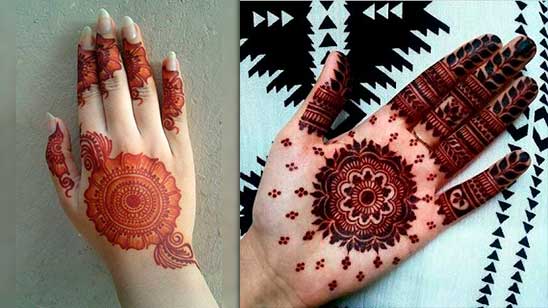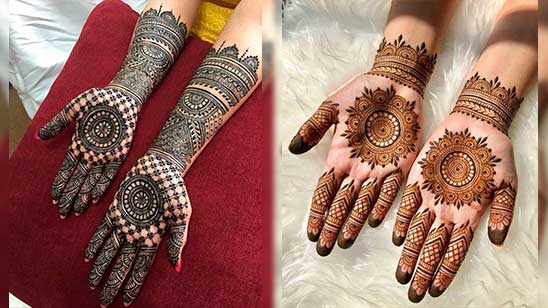 21. Mylanchi Mehndi Design
Many people do not know about Mylanchi Mehndi Design also listen that word "Mylanchi" for the first time. But i am want to clear that Mylanchi is a plant like, Above we talked about Bail Mehndi Design. And this plant is looking like thick mat.
Also due to the fact that art of Mehndi Design of Mylanchi. It is looks very Beautiful but it is though to create on hand. But I am sharing with you some Simple Mylanchi Mehndi Design.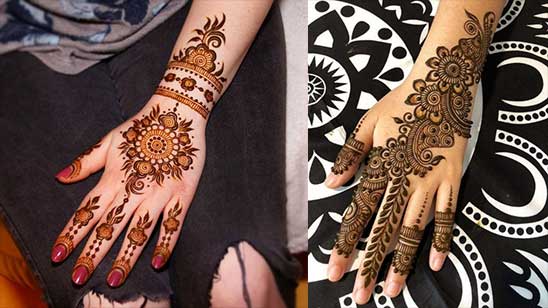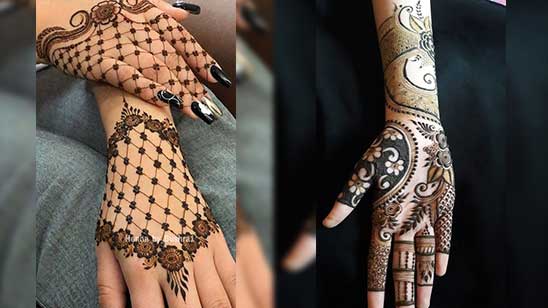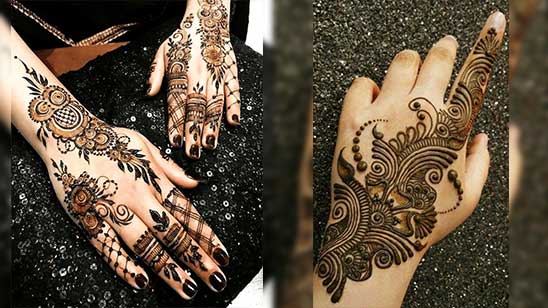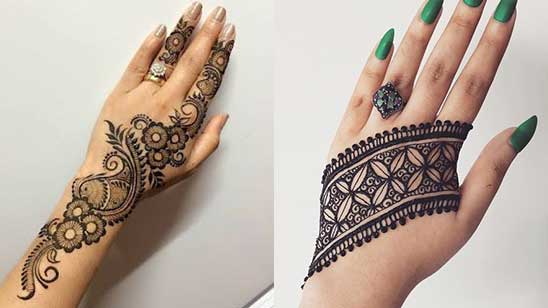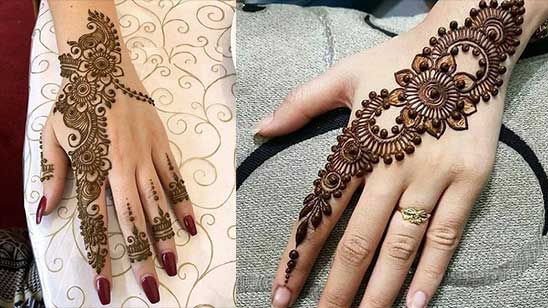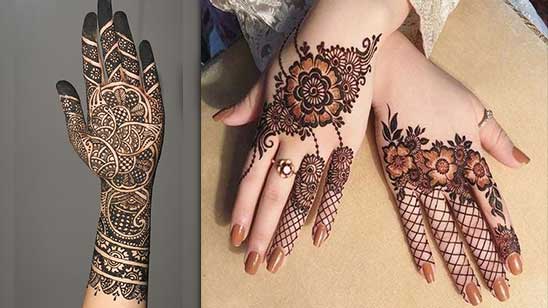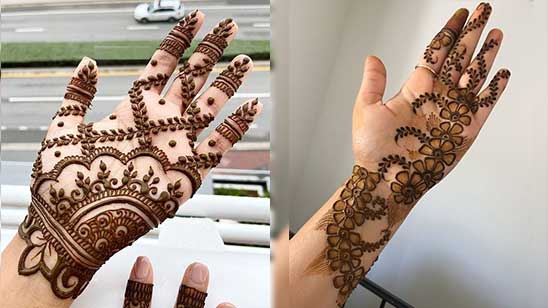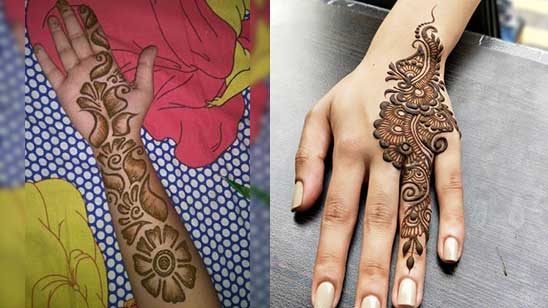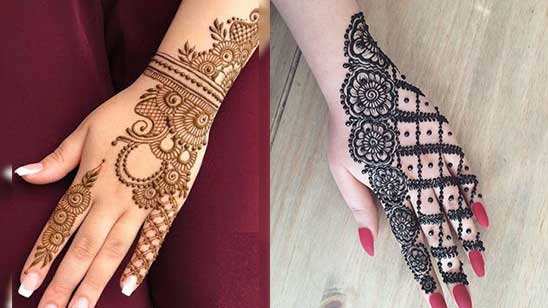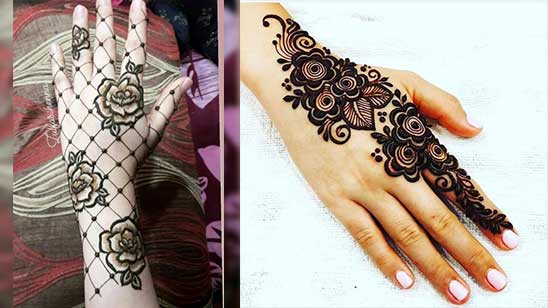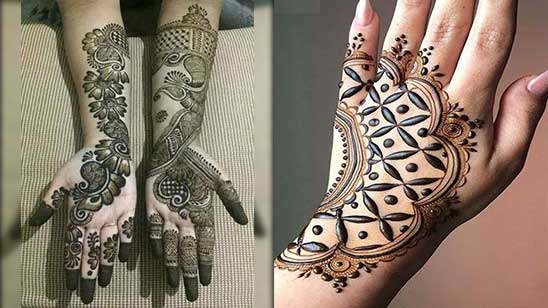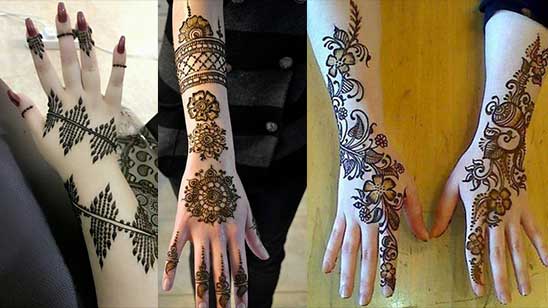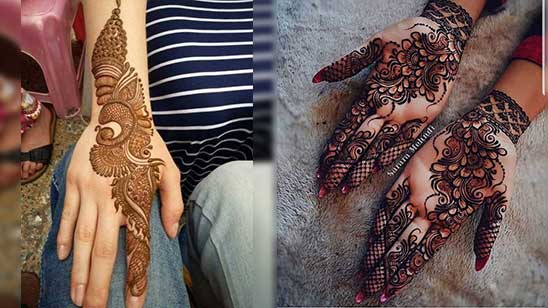 22. Arm Mehndi Design
Different from Full Hand and Leg Mehndi Designs. In Arm Mehndi Design, Our Hand above part is arted by Mehndi. Also It looks Beautiful and Liked by many people. It become a tattoo, Due to changing their position from Hand to Arm. These below all are the Simple Arm Mehndi Design.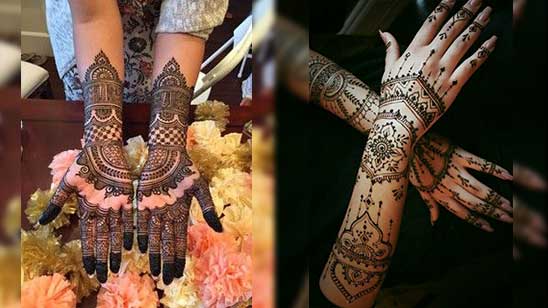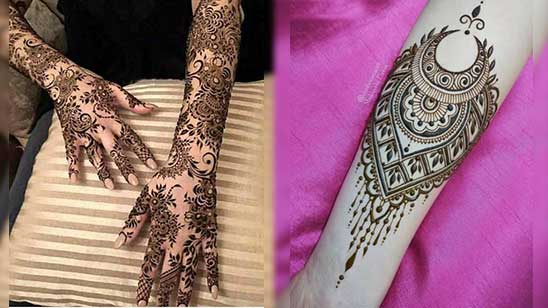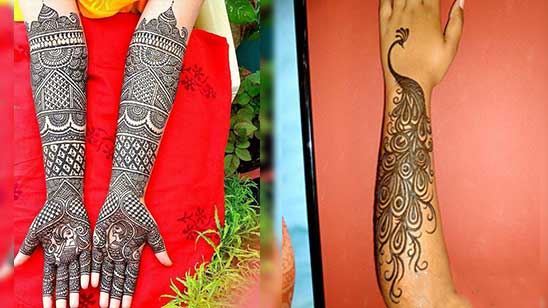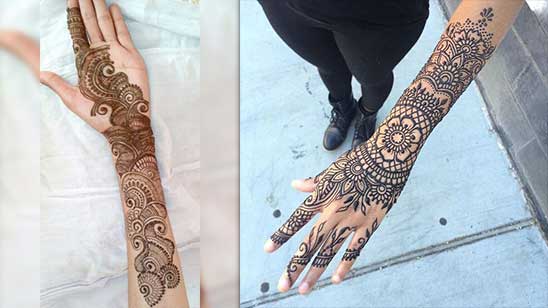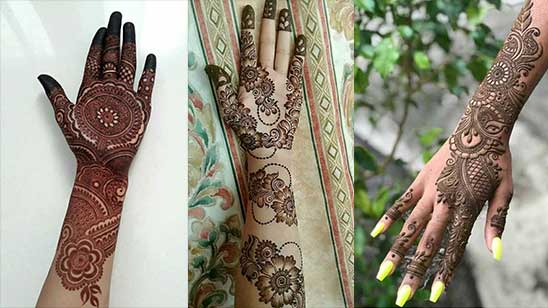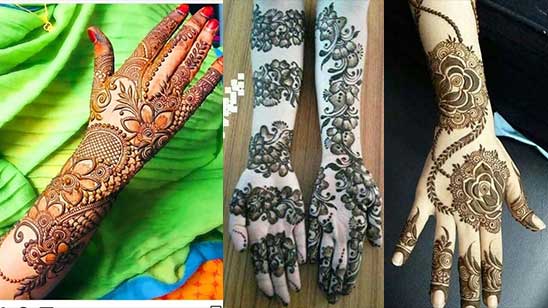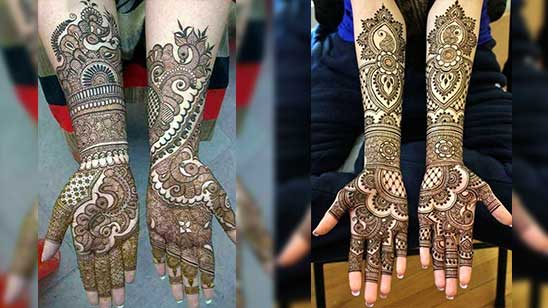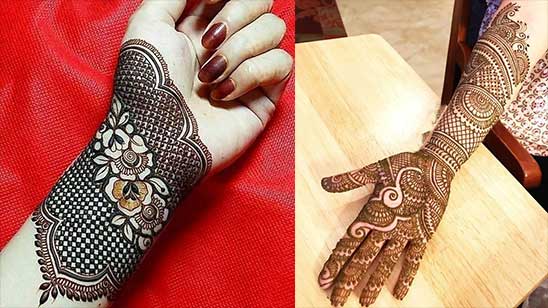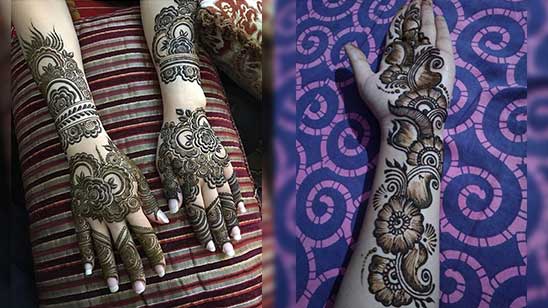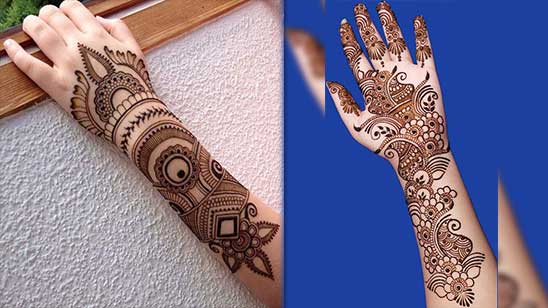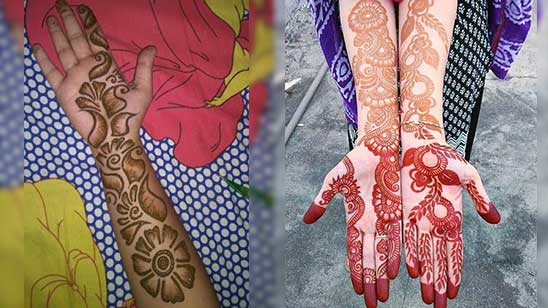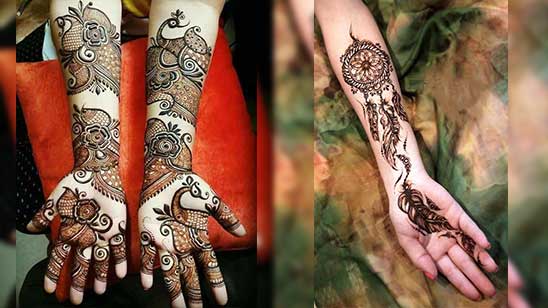 I hope this article helped you to find the Simple Mehndi Designs. Please don't forget to Pin these Easy Mehndi Design on Pinterest. Also If You Like these Images of Mehendi Design, Front Hand Arebian, Stylish, Bridal, Mehandi Design then Share these on Social.
How to do Cutting and Stitching of Clothes, Blouse Design, Much more. Then Subscribe my Youtube Channel for Video Tutorials. You can find me on Facebook.